Description
Dear students, have you ever dreamed that you would one day:
Become a successful entrepreneur that inspires others to do the same?

Build your family and your dream home in a beautiful suburb in anywhere you want?

Have the super power to charm your ideal employer in just a second?

Kick off a brilliant career in your dream company?

Love your work so much that you can't wait to get up every morning?

Travel back to your home country in just the blink of an eye?
Everyday, you are focused on completing your degrees, finishing your everyday assignments and following whatever path has been set for you. At times, you may forget to dream big or you may disconnect with the dream that you once had. Have you ever visualized the dreams that you had or the dream that you wish to happen in the future?
In his workshop, our StoryArtist Raymond Lim shares his own story about how painting and drawing help him to visualize and reach for his dreams. Together, we provide a fun and creative space for you to:
Cultivate and discover your creativity in a way that you could never have imagined, through

creating

painting/drawing

Reconnect with your forgotten dreams and visualize your future dreams through

painting/drawing

Unveil your unique strengths and interests

Inspire your ongoing actions to get closer to your dreams

Gain clarity and direction in where you are heading to in your life journey
"The future belongs to those who believe in the beauty of their dreams" Eleanor Roosevelt
And let us dream together.
*all painting/drawing materials are provided.
---
About Raymond Lim, StoryArtist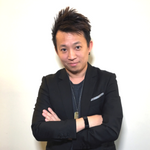 Raymond Lim is a Creative Designer with over 15 years' experience working, leading and managing marketing campaigns, both in Australia and in Malaysia.
He holds a Master of Advertising and established his own design studio, RayL Creative, in 2013. RayL Creative specialises in providing creative solutions in graphic, branding, advertising and web design. A strong conceptual thinker, Raymond is an outstanding visual and strategically-focused designer. He is constantly learning and challenging his own knowledge and skill-set to increase his impact in the creative digital space.
Raymond is also an active innovator and community champion. Raymond has volunteered his photography and designing skills to support many not-for-profit projects for organisations such as the City of Melbourne, Salvation Army 614 and Cooking for Charity Dinners.
Raymond's artistic pursuits are endless and he spends his personal time sketching and drawing characters. He loves being creative and lives his life through art. As a sketch-walker, Raymond started to sketch in 2016 and has created more than 200 sketches to this day.
He believes there is an inspiring story behind every drawing or painting. Drawing and sketching his observations allows Raymond to fully live in the moment. It helps him to de-stress, clear his mind and be creative all the time. He enjoys telling the story of his drawings and sketches that he has completed.
In his world, imaginations do come true, and his dream is to make all imaginations become reality.
---
About Christine Yeung, Organsational Psychologist and Founder of Beyond Story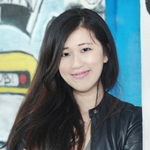 Christine is passionate in capturing beauty in others, nurturing potentials and holding a space for people to grow through a journey of self-discovery, one heart one step at a time.
She is a qualified psychologist who has a decade of experiences in working with various organisations including private, not-for-profit and government departments. She brings a wealth of knowledge in coaching, designing and implementing sustainable people solutions which aim to accelerate organisations' performance and most importantly to develop healthier, happier and fairer Australian workplaces.
She is a mentor to many young people and has inspired many in a myriad of ways. She is an insightful speaker at universities, community and professional panel events. She regularly speaks to share her insights in psychology to support the development of strengths and capabilities in individuals.
Through connecting many individuals at deeper levels through coaching and mentoring, she becomes a firm believer in the power of human beings that each of us has the magical key to discover our own unique strengths.


---
About our workshop
Our workshops are co-designed by psychologists, learning and development professionals and StoryArtists. Workshop's materials are supported by an evidence-based approach to psychology. Apart from engaging you directly in the creative art process, our workshops also include a mix of interactive group activities, reflection and discussions in order to cultivate the most supportive environment and maximise workshop experiences.
For more details about the workshop, please visit: http://www.beyondstory.com.au/what-we-do