Registration from 8:30am, seminar commences promptly at 9:00am
About this event
Service members, former or current, and their families are at the frontline of our local and world crises - from COVID-19 borders, to fires and natural disasters to overseas conflicts. Before and after duty they tend to put themselves last, and when they do present with a health issue, they need their care networks to have the knowledge and resources to assist them in navigating supports for their health and wellbeing.
For GPs and other health professionals this seminar aims to cover some of the latest research from internationally renowned researchers at Military and Emergency Services Health Australia and assessment and management issues for veterans military and first responders including issues around physical comorbidities, and families. This is also a great opportunity to learn about the new and valuable resources for rehabilitation and treatment that that a dynamic group of veterans have been developing in South Australia over the past few years.
Join a rare collection of experts from across Australia on this topic to share their insights and experience in an interactive forum.
For those who can't attend in person, this seminar will be live streamed. Register to participate.
Program:
9.00am Service populations – who is affected?
Assoc Prof Miranda Van Hooff; Executive Director MESHA; and Ms Karen May, Associate Director MESHA
9.50am Military and Emergency Service Culture as it relates to treatment.
LTCOL Dr Jon Lane; Psychiatrist MESHA
10.30am Working with psychological issues in first responders.
Dr Denise Keenan, Psychologist Cognition
11.10am Improving mental health assessment of military, veterans and Emergency Service personnel.
CDRE Dr Duncan Wallace, ADF Consultant Psychiatrist & Dr Nick Ford, Psychiatrist, Senior Clinical lecturer at Uni of Adelaide
12.30pm Managing physical injuries in military and first responder populations.
Dr Kar Loon Ng – Occupational Physician
12.55pm EP.
Ms Jacinta Brinsley; Exercise Physiologist Lecturer; UniSA - PhD Candidate
1.20pm Lived Experience, health access and effective programs.
Matt Newlands; Lived Experience Stakeholder Engagement Manager, Program Coordinator; MESHA
2.00pm Close
Catering:
Lunch included onsite with no cost to attend
Sponsored by:
Proudly sponsored by Military and Emergency Services Health Australia
mesha.org.au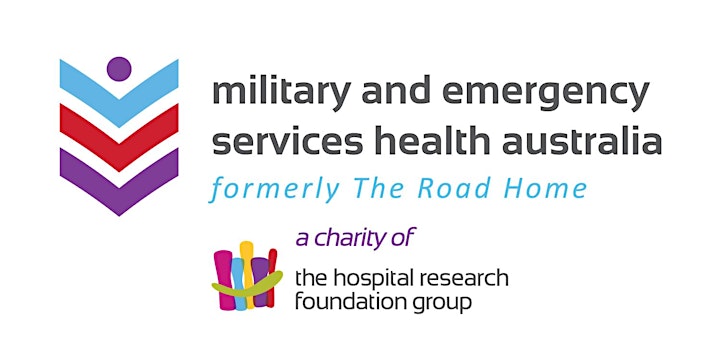 Organiser of Working with Military and Emergency Services and their families
The South Australian Postgraduate Medical Education Association (SAPMEA) is a charity and not for profit organisation with a principle objective to develop and implement continuing education programs for medical and health professionals across South Australia.
SAPMEA offers CPD accredited education programs through face-to-face workshops and seminars, as well as online learning.
SAPMEA invests all proceeds directly into medical education and has been doing so since 1897.