Description
Join Business SA in partnership with News Corp for our special 'Words with Wine' event.
News Corp's digital specialists will give attendees an overview of the complexities of the digital landscape in 2018 and the challenges faced by businesses to stay ahead of the competition.
The customer journey has changed and can now be defined as micro-moments, and the team will take you though some of the basics in search engine marketing, social media and display advertising principles.
Hear from special guest Tony Love about the secret life of a wine writer, dealing with the tricky and sometimes jargon riddled written word, learning about great South Australian wine, engaging with winemakers and more.
Tony will also ask the question of why we drink French Champagne when we can drink great Australian sparkling wine, and will give you an insight into how he knows what's a good and what's not.
Tony will also be guest barman for the night, so come along with any questions you may have for him.
Tony Love bio: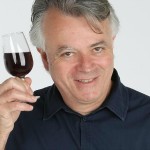 Tony Love has been a news and features journalist for more than 40 years, and is currently the NewsCorp national wine writer based in Adelaide with the TheSourceSA food and wine sections in digital and print platforms as well as associated print and online mastheads in three other states. And, as part of the lifestyle team of writers at The Advertiser he also contributes food, restaurant and other drinks feature content. He tastes for review purposes about 100 wines a week on average and many more while compiling major event and seasonal Top 100 Wines guides, and also judges at mostly regional and smaller wine competitions when work time allows. He lives in the Adelaide Hills, has a couple of larger (non-wine-related) writing projects developing in notebooks, grows vegetables and herbs for a hobby and consumption, and on irregular weekends fishes unluckily from a kayak around Hindmarsh Island and the Coorong.
Event Partners: