Immerse yourself in the pristine Blue Mountains National Park as you explore trails with other like minded women.
About this event
TRIP HIGHLIGHTS
Experience the Blue Mountains National Park, one of Australia's most beautiful national parks
Visit towering waterfalls and iconic views
Marvel at the iconic Three Sisters
Walk with like-minded women at at a slow pace
Enjoy delicious and healthy food prepared by your local guide
You'll set off on Leura Cascades trail, passing waterfalls with trail bridges, allowing you to get up close to the towering falls above. Although there are steep steps in sections, most of the trail has handrails and the bridges are fenced. Bring your hiking poles for extra support.
You'll need time for lookout photos, exploring sandstone caves and taking in the beauty of the world heritage area. We'll also find a rocky perch for a delicious morning tea.
The trail soon blends in with The Dardanelles Pass, a harder section with plenty of well secured steps. The 'but burn' is worthwhile rewarding you with breathtaking views of the Jamison Valley.
It's then onto the Giant Stairway, towering up the sandstone cliffs where you will see the Three Sisters in all their glory.
DETAILS
Meeting time: 8.30am, please arrive at 8.15am we we can depart at 8.30am
Finish time: 3.00pm
Distance: 10 km
Level: Moderate to hard in sections with steep steps
Numbers: 10 women
Cost: $110 includes Eventbrite booking fee & GST
INCLUDED
Permits and licensing
National Park fees
Experienced female guide
Healthy light lunch (wraps/sandwiches)
Hot tea and coffee for morning tea
Morning tea fruit and snacks
First aid
Photos of your trip posted in our Facebook Group
HOW FIT DO YOU NEED TO BE?
A moderate level of fitness is required for this hike. We take regular breaks, stop for plenty of photos and support each other. Expect to be hiking between 5-6 hours. Bring your walking poles for extra support up and down steps. 
You will be walking up a lot of steep stairs and should be comfortable to walk up about (9 floors) - the stairs are very steep in sections.
WHAT TO BRING
Day pack (large enough to carry 2L water, rain jacket, personal belongings)
Rain jacket
Hat & sunscreen
2 Liters of water
Comfortable walking shoes
Sunglasses
Camera or phone
Personal medication 
Money for a cuppa coffee/tea at the Three Sisters cafe
We're thrilled you're thinking about coming with us! Of course, if you have questions email us at womenwantadventure@outlook.com or check out the FAQ's about trips.
COVID - 19 QUESTIONS
Adventure, travel and Covid-19 is one of those things that naturally gives rise to queries, concerns and doubts, so we're here to put your mind at ease.
To attend any trip with us, all women are required to produce:
* Proof of COVID-19 full vaccination
These new safety measures that apply on all of our trips.
If you are unable to be vaccinated for medical reasons, you may apply for an exemption. Exemptions will be assessed on a case-by-case basis. To apply, you must provide a medical certificate from a medical professional.
View our Covid-19 Information Page Here.
FAQS
For answers to common questions, please visit our FAQs Page Here.
So, what exactly is Women Want Adventure? Do I have to be a young, super fit, experienced adventurer to attend? Nope, you certainly do not. You can be a beginner to advanced (or anywhere in-between). Women Want Adventure is all about women coming together to try something new, make friendships, experience challenges, surprises and enjoyment of adventure. Our youngest member is mid 20's, our oldest is 71, and 75% of women turn up individually. To find out more about what we do, click here.
What if it's raining?  Women Want Adventure trips still go ahead in many types of weather, unless electric storms. We will be in contact with you regarding any cancellation due to weather via email and phone. Please bring an umbrella with you as you can walk with one on this trip.
Is there a minimum or maximum age limit? All trips are for women over the age of 18 years. We don't have an age limit however, we encourage you to read the grading to ensure you are feeling fit and confident to complete the adventure.
What are the ages of women who attend? Ages range from mid 20's to late 60's. The average age of women attending trips is 45 years.
How fit do I need to be to attend? This walk is graded moderate too hard. This mean there are some steep sections and uneven terrain. You need to be comfortable walking a distance of 10km over a period of 5hours with ability to walk up and down steps.
How do you grade your trips? Please find our trip grading here. We grade trips via National Parks grading guidelines, length of activity and physical demands. Every trip is different and will have aspects within a departure that are harder than others. It's important you read the itinerary carefully and make sure the trip is suitable for your fitness. Please note, changes in weather conditions may make a trip more difficult on the day. For example - windy conditions, rainfall, hot or cooler weather. Even if a trip is graded "easy", it still sits within an adventure context. This means you may be paddling in windy conditions, walking up and down steps. Easy does not mean a sedate adventure. For all our trips, a minimum level of physical capability and willingness to be outside on the adventure is required.
Can you help arrange my transport and travel? Travel is by individual means only. We do not arrange group transfers. If requested by email, we can assist in connecting you with other women to arrange car-pooling options. However, due to Covid-19, we have not encouraged group sharing.
Do I need hiking poles? Hiking poles are a personal choice. They can assist with balance and reducing weight on your hips and knees as well as supporting you going up and down steps and hills. If you don't like them, you can easily store them in your pack when they're not needed. If you would like to hire poles, please contact us to check availability.
Some boring, but important stuff!
If you need to cancel, please refer to our T&C's HERE.
Because many of us skim read... here is a quick cancellation summary:
1. 0 to 10 days: No refund
2. 10 to 30 days: 50% refund
3. 31 or more days: 75% refund
Transfers can occur outside 15 day period. Otherwise cancellation fee's apply.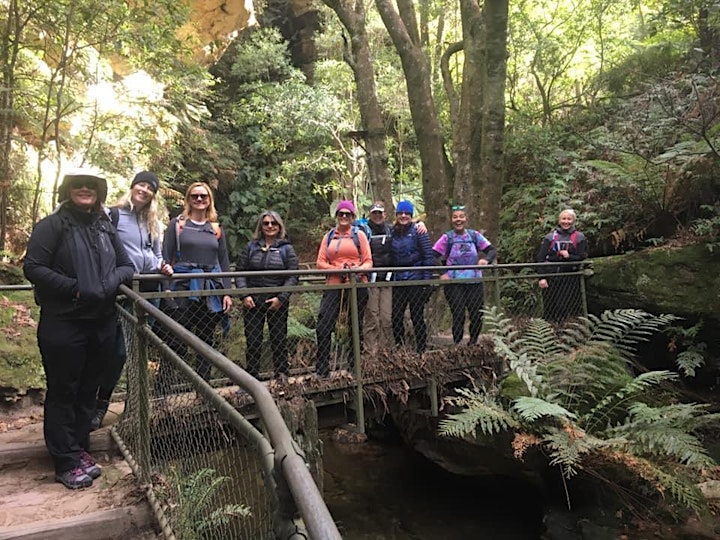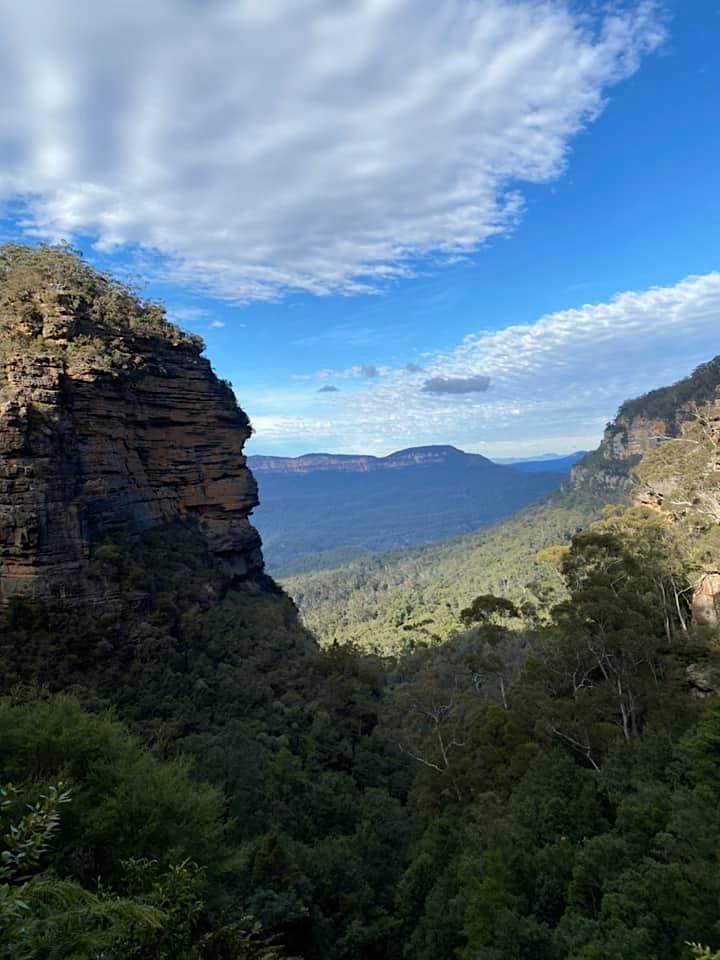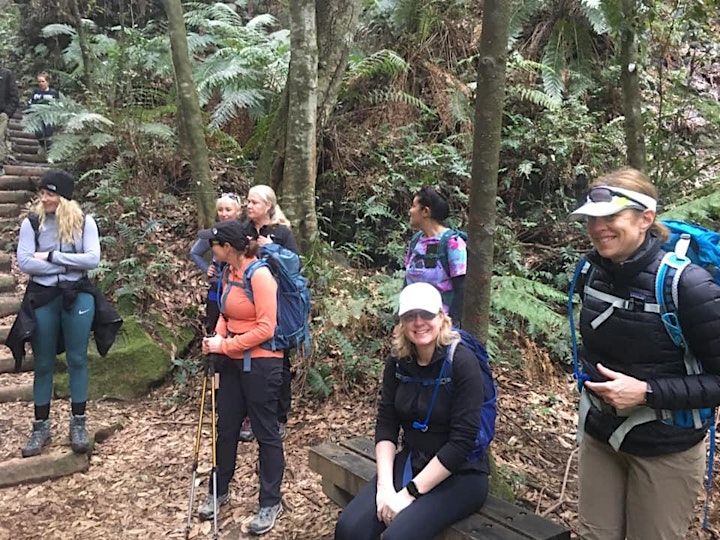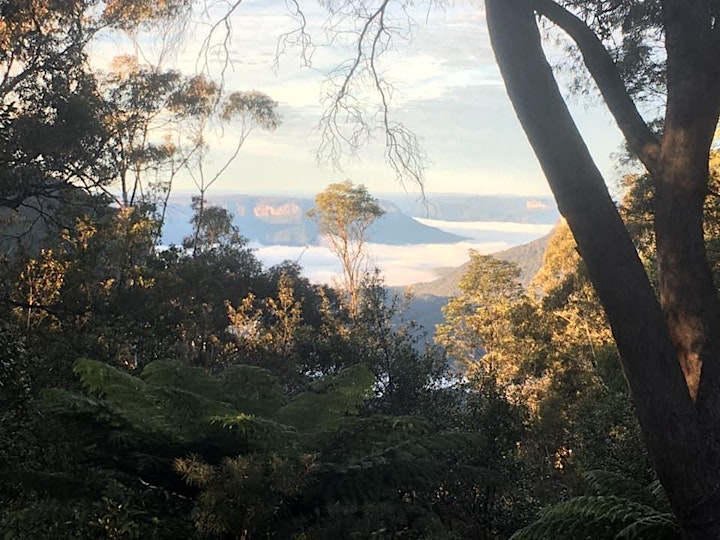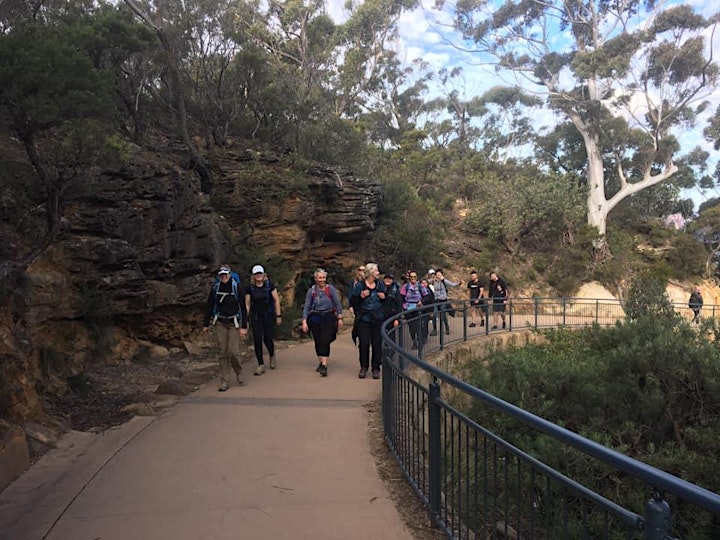 Organiser of Women's Fern Bower Blue Mt Day Hike // Sunday 20th March