Event Information
Refund Policy
Contact the organiser to request a refund.
Eventbrite's fee is nonrefundable.
About this Event
Featuring Amelia Telford (national director of Seed Indigenous Youth Climate Network); Christina Hobbs (CEO of Verve Super, Australia's first super fund for women); and Petra Stock (program manager at ClimateWorks); moderated by Mary Crooks AO (Executive Director, Victorian Women's Trust).
Due to new health and safety measures announced by the Victorian Government, tonight's event will be live streamed via the Victorian Women's Trust Facebook page.
We've also made a few more changes:
🌿Santilla Chingaipe will no longer be available to moderate — don't worry, she's safe and well — instead, she'll be be watching the live stream from home.
🌿Mary Crooks AO (Victorian Women's Trust) will be stepping up as panel moderator.
🌿Amelia Telford (Seed Indigenous Youth Network) will be joining us over video link. 
Small actions go a long way right now and we must all do what we can to look after the health and well-being of our community.
What this means for ticket holders
If you have purchased a ticket to this event, you have the option of requesting a refund on your ticket (if you require a ticket refund and are unable to meet the eventbrite booking fee — $1.99 per ticket — just have a chat with our Operations Manager, Maria Chetcuti via maria@vwt.org.au).
If you are in a position to do so — we would very much appreciate it if you chose to donate your ticket.
All ticket donations from this event will be split between the Victorian Women's Trust and Seed Indigenous Youth Network. We are both non profit organisations, 100% powered by donations from the community.
By not requesting a refund on your ticket, you will be ensuring this discussion reaches an even wider audience, and you will be supporting both VWT and SEED to keep advocating strongly for the environment and women's rights.
We are live streaming this event for three reasons:
1. Protecting the health and wellbeing of the community comes first
We all need to do what we can to halt the spread of COVID-19. As much as we would love to see you in person, we must minimise risk, especially for those who are immunocompromised.
2. A discussion about environmentalism and women's rights is too important to cancel altogether. In fact, it's even more crucial now.
A number of events and gatherings have been cancelled or postponed to prevent the spread of COVID-19 but the need for action on climate change and women's rights remains unchanged. We cannot postpone these issues.
Earlier this year, we saw bushfires devastate communities and ecosystems across Australia — the kind of environmental disaster climate change experts grimly warned us of more than 20 years ago. More needs to be done to safeguard the future of our land and waterways.
We must keep the pressure on the government to act in the best interests of our environment, just as we need to raise our voice in support of those who face financial uncertainty right now.
Women are already disproportionately affected by economic instability; women retire with roughly 40% less superannuation compared to men; and women over 55 are the fastest growing group experiencing homelessness.
Given that women are dramatically over represented as primary carers and unpaid workers in the home — as well as in industries such as early childhood education, health and aged care — the impact of COVID-19 will be acutely felt by many women.
In these trying times, we must find new ways to work together to advocate for necessary social change and ensure these important issues stay on the agenda.
3. Keeping our minds engaged is important for our mental health
Over the coming weeks, our opportunities to socialise are somewhat diminished but technology does present new possibilities for connection. It's important for all of us to stay social and involved, which is why we are pressing on with this event in a digital forum.
Join us. Tune in live via our Facebook page at 6pm Thursday 26 March.
Important:
Live streaming this event has been made possible thanks to Emma Whiting Travel and we are extremely grateful for their support. Emma Whiting Travel is a women led business that believes in supporting women and our community — that's a message we all can get behind.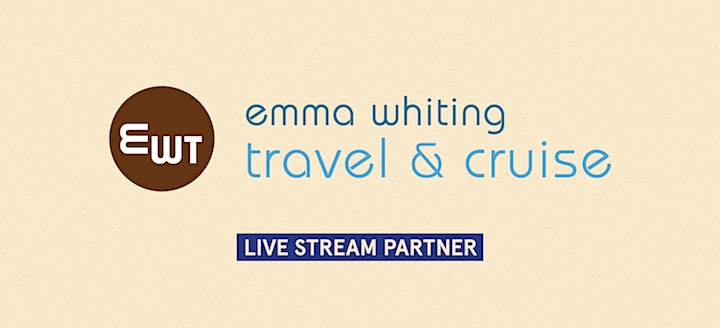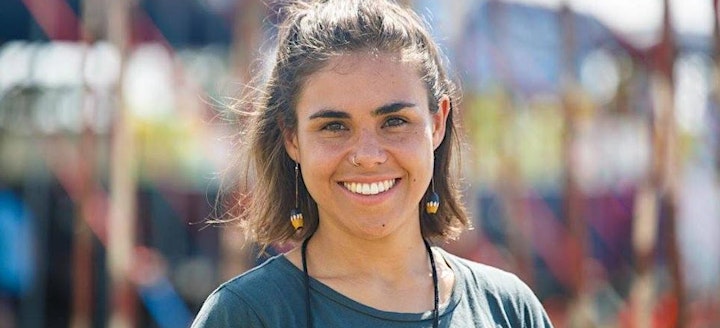 Amelia Telford - National director, Seed Indigenous Youth Climate Network
Amelia Telford, a young Aboriginal and South Sea Islander woman from Bundjalung country is the National Director of the Seed Indigenous Youth Climate Network. Amelia is passionate about supporting a national grassroots network of Aboriginal and Torres Strait Islander young people to protect our land, culture and communities from the impacts of climate change and fossil fuel extraction and be a part of creating positive change for our people.
Amelia was awarded National NAIDOC Youth of the Year 2014, Bob Brown's Young Environmentalist for the Year 2015 and Australian Geographic Young Conservationist of the Year 2015 for her commitment to building a more just and sustainable future for all young people.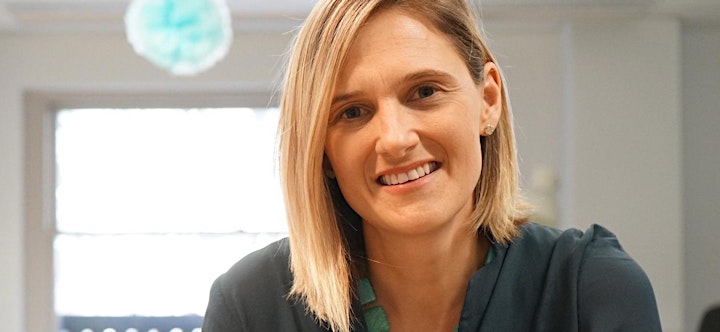 Christina Hobbs - Co-founder & CEO, Verve Super
Christina is an experienced Board Director in the superannuation industry and a former Deloitte Management Consultant. She has worked as a humanitarian and financial inclusion expert for the United Nations for over a decade and is a former Board Director of the Global Women's Project and a published author on gender equality.
Christina co-founded Verve, Australia's first ethical super fund, for women, by women. Verve has partnered with one of Australia's most experienced and trusted ethical superannuation fund managers to women's financial wealth without compromising their ethics and values. Future Super Fund Management have over four decades of investment experience, manage over $600 million in superannuation funds, and have a track-record of outperforming the market through ethical investment.
*Wealth: an abundance of what you value most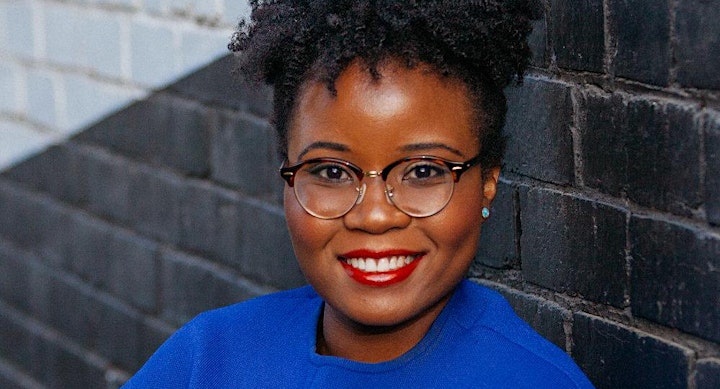 Update:
Due to new health and safety measures announced by the Victorian Government, Santilla will no longer be available to moderate. Instead, she'll be watching the live stream from home. Don't worry, she's safe and well, this is just a precautionary action.
Santilla Chingaipe - Journalist, filmmaker and co-host of Money Power Freedom podcast
Santilla Chingaipe is an award-winning journalist and filmmaker based in Melbourne, Australia. She spent nearly a decade working for SBS World News which saw her report from across Africa and interview some of the continent's most prominent leaders and report extensively on Australia's diverse African communities.
Santilla created and hosted the Africa Talks series in partnership with the Wheeler Centre in Melbourne, which explored perceptions about African-Australian identity, representation and politics. She partnered with the Wheeler Centre again to curate Australia's first all day, anti-racism festival, Not Racist, But…, which is currently in its second season.
Her film credits include the landmark SBS documentary, Date My Race. She wrote and directed, Black As Me and her latest documentary series Third Culture Kids is currently streaming on ABC iView.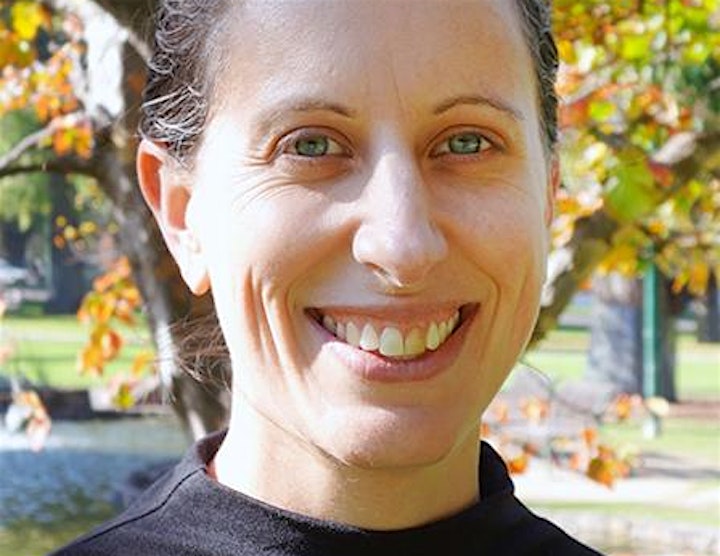 Petra Stock - Program manager, ClimateWorks
Petra leads ClimateWorks' Cities and Policy program. The program focuses on facilitating policy shifts and embedding net zero emissions pathways in key urban sectors including transport, infrastructure and electricity.
Prior to ClimateWorks, Petra gained over 16 years' experience managing complex policies and projects across government, industry and the not-for-profit sectors.
Petra's experience spans climate change, renewable energy, transport and energy infrastructure projects and the protection of Aboriginal cultural heritage
Petra holds a Bachelor of Engineering (Environmental) from the University of Melbourne. She has a Certificate in Public Participation from the International Association for Public Participation Australasia.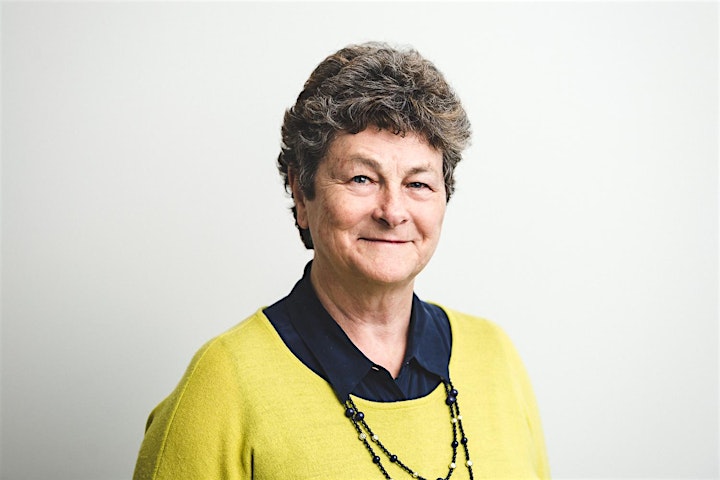 Mary Crooks - Executive Director, Victorian Women's Trust
After an extensive public policy career, Mary became the Executive Director of the Victorian Women's Trust in 1996. She has designed and led ground-breaking community engagement initiatives, such as the Purple Sage Project and Our Watermark Australia. In June 2012, Mary was appointed an Officer of the Order of Australia, for her distinguished services to public policy and advocacy for the advancement of women. In 2016, Mary won the Public Policy category as part of the AFR/Westpac's 100 Women of Influence for her years of work in shaping public policy in Australia.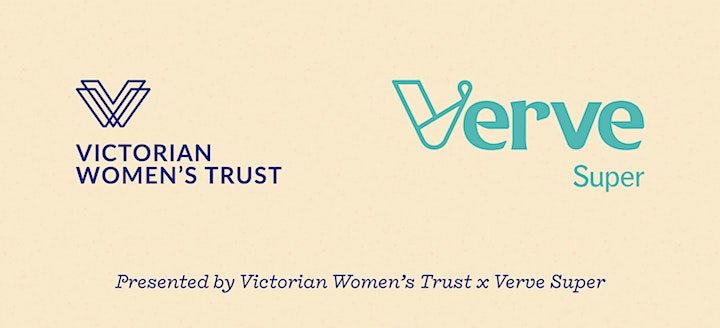 Date and Time
Refund Policy
Contact the organiser to request a refund.
Eventbrite's fee is nonrefundable.