Women in Design and Construction Brisbane Christmas Celebration Event!
Description
Please join us for the Women in Design and Construction Brisbane Christmas Celebration Event sponsored by Wood & Grieve Engineers!
We invite you to an evening of lively discussions, canapés and drinks at Loft Bar in West End on Thursday 13th December from 6pm.
To celebrate the end of the year, we will be celebrating all of our successes and exploring the timely theme of "Reflection". We invite you to reflect with us on the exciting year that has been for our WIDAC community, as well as reflect on your own personal and professional progress.
Thank You to our Event Partner Wood & Grieve Engineers...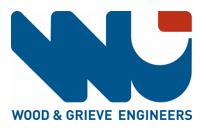 WIDAC is excited to announce our guest presenter for the evening Jaime Cali. With more than 18 years in the development, construction and related industries, Jaime now focuses her considerable experience as a Project Director for Destination Gold Coast Consortium and will be presenting on the redevelopment of Broadbeach Island.
Introducing our Guest Presenter...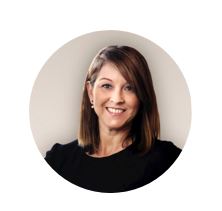 Jaime Cali, Project Director - Destination Gold Coast Consortium
The $2 billion redevelopment project will see Broadbeach Island transform into a world class Integrated Resort Development (IRD) and masterplan. The masterplan will deliver 5 additional towers to the Island.
At 53 Levels, Tower 1 is the first tower to commence construction in September 2018, with completion anticipated for 2022. The mixed use tower will provide 6 levels of retail & podium, 316 Dorsett branded hotel rooms and 423 residential apartments.
After the fantastic year that was, we want to take this opportunity to celebrate and thank YOU - our incredible community - as well as our generous sponsors. So join us to go out with a bang and kick off the silly season in style!
A reminder that memberships have launched, so be sure to sign up to gain discounted and early release tickets to the event! Follow the links below to purchase your WIDAC membership and RSVP to the event.
As always, this event promises to be an excellent opportunity to network with other women within design, engineering, construction and related industries, gain industry related knowledge, share experiences and enjoy presentations from industry leading professionals.
We look forward to seeing you there!
Althea, Erin and The WIDAC Brisbane Team x
NOTE: NO tickets will be available at the door. You must have registered via Eventbrite to gain access to this event, there will be no exceptions on the night so please ensure you have booked in advance to avoid disappointment.
For details on the Women in Design and Construction, please visit us via the links below:
www.widac.com.au
https://www.facebook.com/womenindesignandconstruction
https://www.linkedin.com/company/widac/