Description
Education is an essential means of empowering women with the knowledge, skills and self-confidence necessary to assist in changing a women's power in society. Education is a tool to use towards achieving equality.
We're bringing together four remarkable women, Dawn Freshwater - UWA Vice Chancellor, Robin McClellan - CEO of Leadership WA, Bree Wagner - Senior Research Officer, Telethon Kids Institute and the Hon Donna Faragher MLC, for a panel discussion on women and education over a light dinner.
This event is sponsored by Beyond Bank.

Professor Dawn Freshwater - UWA Vice Chancellor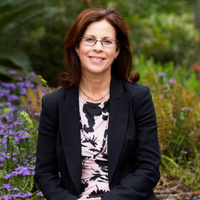 Dawn became Vice-Chancellor of the University of Western Australia in January 2017. She had served previously for three years as The University of Western Australia (UWA)'s Senior Deputy Vice-Chancellor (SDVC) and Registrar, and as Acting Vice-Chancellor in late 2016. In the role of SDVC, she led UWA through its most significant transformation in over two decades, with the aim of optimising UWA's world class research, and further cultivating its exceptional educational outcomes and student experience. She is committed not only to academic excellence, but also to the blend of social enterprise and industry engagement required of a contemporary research intensive university.
A health professional by training and an academic of international repute in her own field, that of mental health, Dawn was Pro-Vice-Chancellor and Head of the School of Healthcare at the University of Leeds. During this period she worked as a member of the Vice-Chancellor's Executive Group, building a strategy that positioned Leeds to deliver innovative and leading edge solutions to global societal challenges.
A strong advocate for inclusion and diversity, and a values-led leader, Dawn has supported a number of initiatives in this area. In the UK she achieved a University wide Athena SWAN award at the University of Leeds, and worked towards implementing the Equality Charter Mark, ensuring all staff and students with protected characteristics were represented at all levels. As SVDC at UWA she delivered an Inclusion and Diversity Strategy, and continues to champion a culture of equal opportunity in her current role. As VC she sits on the NHMRC Women in Science Committee, and continues to contribute to the knowledge base of research in leadership. Dawn has a track record of research-inclusive leadership – culminating in a manifesto for change delivered at a Global Education Dialogue and funded by the British Council.
Robin McClellan - CEO of Leadership WA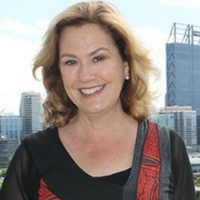 Robin joined Leadership Western Australia as CEO in August 2015. After retiring from a 25-year career with the US diplomatic service with postings throughout Asia, Robin returned to Perth, where she had served as US Consul General, to take on the role as state director of the Committee for Economic Development of Australia (CEDA) in 2009. During that time she was also an adjunct professor of business ethics at the Curtin Graduate School of Business.
She subsequently moved to Singapore as ExxonMobil Corporation's Senior Advisor for Asia Pacific Government Relations, and then returned to Perth in 2013 to take up the role as the Director for Minerals Research Initiatives at Curtin University. Although Robin has lived in 11 countries, she remains engaged with the family farm she grew up on in western Kansas in the United States. Her undergraduate degree in Economics from the University of Kansas also incorporates studies at Cottey College in Nevada, Missouri, and the University of Costa Rica. Robin also has a Master's degree in Economic History from the University of Exeter, England, and an MBA from the Fuqua School of Business at Duke University. Robin speaks Indonesian, Spanish, French, and German. She gives thanks every day for the opportunity to live and flourish in the thriving physical and cultural eco-system that is Western Australia.
Bree Wagner - Senior Research Officer, Telethon Kids Institute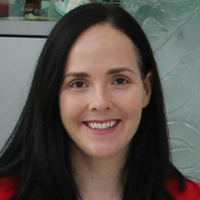 Bree Wagner is a senior research officer within the Alcohol and Pregnancy and Fetal Alcohol Spectrum Disorders (FASD) research group at the Telethon Kids Institute in Perth, Western Australia. She is responsible for coordinating the four-year Alert Program® project in the remote Fitzroy Valley region of Western Australia. This study is evaluating the effectiveness of the Alert Program® at improving the self-regulation and executive functioning skills of children attending primary school.
Bree is also undertaking her PhD in relation to this project. Prior to working at Telethon, Bree lived in Fitzroy Crossing for five and a half years where she held the roles of teacher, deputy principal and student services coordinator at Fitzroy Valley District High School and managed the local children and family centre.
Hon Donna Faragher MLC
Donna Faragher was first elected, at the age of 29, to represent the East Metropolitan Region in the Legislative Council on 26 February 2005, making her the youngest female Liberal Party member ever elected to the WA State Parliament. Donna is currently the Shadow Minister for Education and Training; Women's Interests.
Over the past 12 years, Donna has held a number of Ministerial and parliamentary roles. In 2008 she became the youngest female Minister appointed in WA political history when she was appointed Minister for Environment and Youth in the first Liberal-National Government. In late 2010, Donna stepped down as Minister to have her first child and was appointed Parliamentary Secretary to the Premier, a role she held for five years. During this period, Donna also served on both the Legislative Council's Standing Committee on Legislation and the Standing Committee on Uniform Legislation and Statutes Review.
In March 2016, Donna re-joined the State Cabinet as Minister for Planning and Disability Services, a position she held until March 2017.
Before embarking on a political career, Donna graduated from The University of Western Australia with a Masters of Education with Honours, a Graduate Diploma in Education and a Bachelor of Arts with Honours in Psychology. She later worked as a policy and parliamentary adviser to former Federal Justice and Customs Minister Chris Ellison.