Description
Join us for a weekend of discovery and help us find out what species call the beautiful Wombeyan Caves home!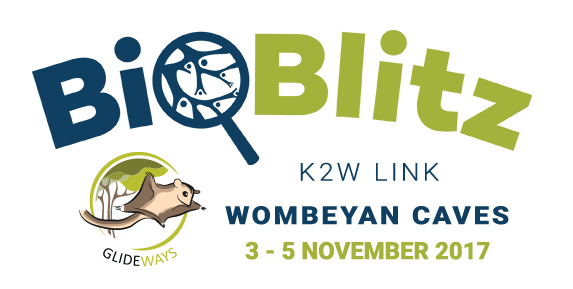 What activities are happening at the Wombeyan Caves BioBlitz?
Saturday (November 4) is our main BioBlitz day - but we will be running wildlife and plant surveys, open to the public, from Friday night (November 3) to Sunday morning (November 5). We will be searching for a variety of plants and animals, including: Birds, Mammals, Reptiles, Frogs and Insects. There will be regular surveys at dawn, dusk and in the evening throughout the weekend, as well as a suite of daytime surveys on Saturday (November 4).
A full schedule of activities will be emailed to all participants closer to the date. Some BioBlitz surveys have restricted numbers to ensure animals are not unduly disturbed. There is no online pre-registration for the surveys before the BioBlitz – you can only register to participate in a survey when you arrive at Wombeyan Caves.
Why do we need your help with the Wombeyan Caves BioBlitz?
Our knowledge of Australia's plants and animals and the future of our national parks are in your hands. Citizen Scientists together with volunteers are crucial to the BioBlitz work we do, and without you, we wouldn't know as much about our local plant and animal species and their distribution. The survey information collected will go towards building a better understanding of this unique area and its importance to Australia's natural heritage, and will be used to develop future conservation plans to ensure these fascinating species are around for the next generation.
Can anyone participate in the Wombeyan Caves BioBlitz?
Yes. This is a family-friendly, all ages and inclusive event. If you have any questions about which activities are suitable for you (e.g. wheelchair access) please get in contact with event organisers (Margot Law: margotl@npansw.org.au). You can join as many (or as few!) survey groups as you wish. You will be in safe hands! Trained ecologists, conservationists and biologists will lead groups on each survey. Back at home-base, we'll have survey counting, recording and all-ages activities to keep the keenest (and youngest) biologists entertained.
What are my transport options for getting to and from the Wombeyan Caves BioBlitz?
The safest way to get to Wombeyan Caves from Sydney is to go via Goulburn and Taralga. It is a 1 hour (75km) drive from Goulburn. Directions are: head North along Taralga Road and right onto Wombeyan Caves Road. There is an option to go to Wombeyan Caves via the Southern Highlands, but this is a very dangerous and windy road, which although shorter, takes a similar amount of time. There are no public transport options, but we encourage you to carpool with friends.
What are my accommodation options if I want to stay?
Camping sites and facilities are available on site at the magical Wombeyan Caves campground for a small fee ($11/head/night), for a single night or across the whole weekend. Camping is recommended if you want to participate in dawn or after-dark fauna surveys. Campsites are unpowered and suitable for tents, camper trailers, caravans and camping beside your vehicle. The whole weekend is catered - so please let us know your dietary requirements.
Hot water, drinking water, toilets, BBQ and shower facilities are provided nearby. You will need to be self-contained and bring everything with you and take all your rubbish home. There is a small shop at the caves which sells some essential items.
If you intend to camp you will need to pre-purchase a camping ticket when you register for the BioBlitz. Please purchase your camping tickets through this eventbrite page - not through the NPWS website. If you have any further questions please contact the event organisers (Margot Law: margotl@npansw.org.au).

Can I come just for the Saturday?
Absolutely, and its free! Most of our community activities will be during the day on Saturday (November 4) including frog, reptile, plant and insect surveys and the Taronga zoo-mobile.
Remember though, to purchase a camping ticket though if you intend to stay the night before or after.
Got any more questions?
Please contact Margot Law at the National Parks Association of NSW - margotl@npansw.org.au or 9299 0000.

---
This bioblitz is supported by the Foundation for National Parks & Wildlife on behalf of the K2W Partnership with funding through the NSW Environmental Trust's Bushconnect program - "Restoring the Glideways of the K2W Link' project.