Description
Wings of Life

From Disneynature, the studio that brought you "Earth", "Oceans", "African Cats" and "Chimpanzee", comes "Wings of Life" – a stunning adventure full of intrigue, drama and mesmerizing beauty. Narrated by Meryl Streep, this intimate and unprecedented look at butterflies, hummingbirds, bees, bats and flowers is a celebration of life, as a third of the world's food supply depends on these incredible – and increasingly threatened – creatures.
View the trailer here.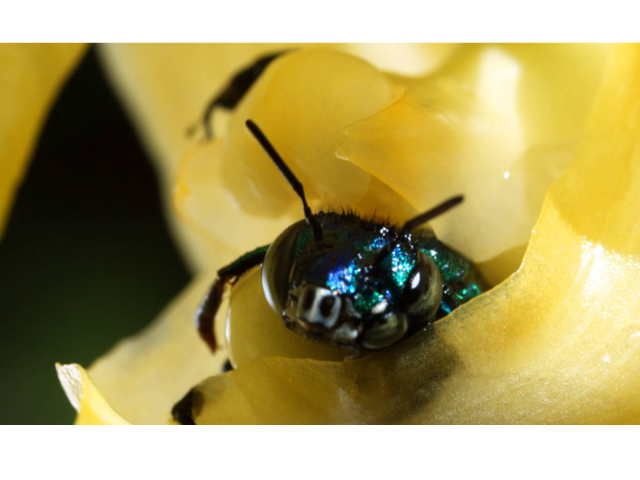 Wild Pollinator Week

Inspired by the film? Join in the 2018 spring pollinator count between November 11 - 18.
Researchers know that Australia has around 2,000 native bee species, all of which are important pollinators. In addition there are a couple of thousand butterfly, wasp, fly, moth, beetle, thrips and ant species, some of which are documented pollinators. Unfortunately, there is not a lot of information on the ecology of many of these insects, what flowers they pollinate, or where they are found. This is where you come in.

The Wild Pollinator Count gives you an opportunity to contribute to wild pollinator insect conservation in Australia. Count wild pollinators in your local environment and help build a database on wild pollinator activity.
You can join in by watching any flowering plant for just ten minutes sometime in during the count week.
You don't need to be an insect expert.
You don't need fancy gear.
You may be surprised by what you see!
Visit the Wild Pollinator Week website to find out how to count pollinators, identify the insects you see and submit your observations.

---
Come along for an evening of shared food and conversation, followed by a screening of 'Wings of Life'

6 pm - Potluck community dinner, please bring a plate of food to share*

6.45 pm - Guest Speaker : Meet our local pollinators

7.00 pm - Film Screening.
The Adelaide Sustainability Centre is supported by the Adelaide and Mount Lofty Ranges Natural Resources Management Board and Conservation SA.
* Choose to refuse single-use plastic. During our dinners we provide real plates and cutlery, provide reusable cups, supply filtered water and collect food scraps to give to The Joinery's chickens or put in our compost bins. Please avoid bringing single-use plastics, including glad wrap, to our dinners if you can. We look forward to seeing you!
Organiser of Wings of Life - Film Night & Shared Community Dinner