Description
Wildlife Friendly Gardening Design
Presented by Adrian Sheriff and Ross Oke
What we do in our gardens can either benefit or harm the natural environment around us. By choosing to develop and maintain a garden in a wildlife friendly way it is possible to:
reduce your garden maintenance costs
decrease gardening time and commitments
conserve local native plants and animals
make our urban areas more ecologically sustainable
Adrian and Ross will talk about how to design a garden that meets your needs and offers habitat to our local birds, mammals, reptiles and insects. Wildlife friendly gardens can be designed in a formal, contemporary or cottage garden style. The workshop will cover how to achieve these designs and include:
wildlife gardening principles
design basics
habitat
soil and water use
plant selection and where to buy local native species
infrastructure to attract wildlife to your garden
plant/animal insect relationships
first hand experience of wildlife gardening in Mount Barker.
The workshop will be held at the beautiful Purtinga Environment Centre at Cornerstone College, Mount Barker. Purtinga is located on the other side of Morella Oval from the main school. It can be accessed via the main entrance on Adelaide Road or via Cameron Street.
For more information contact Jacqui Wilson 0400 036 843.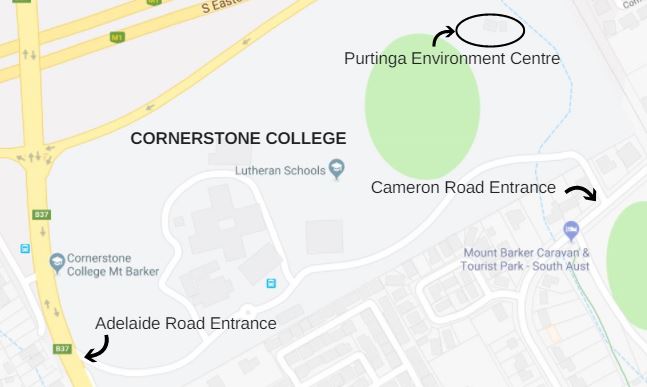 This project is supported by the SA Murray-Darling Basin Natural Resources Management Board through funding from the Australian Government's National Landcare Program and the NRM Levies