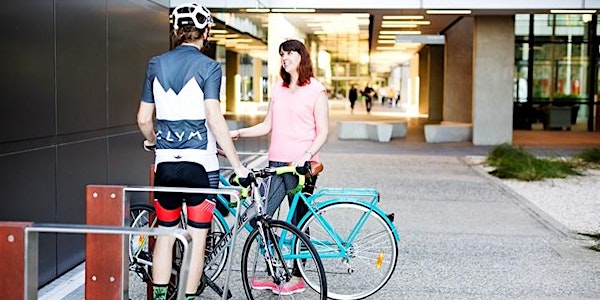 Why Getting Active Makes Us Feel So Good - Your Move Workplace Forum
Location
@140
140 William Street
Perth, WA 6000
Australia
Description
Why Getting Active Makes Us Feel So Good
Making the Case for Your Move in Your Workplace
The Your Move Local Government, Schools and Workplace networks are coming together to wrap up 2017 with some inspiring guest speakers to remind us all of the importance of walking, cycling and using public transport - especially for the commute.
At this forum:
Graeme Hartnett from PricewaterhouseCoopers will help us make the case to management for workplace health and wellbeing including the benefits of active travel.

Tash Butcher from Corporate Bodies International will run us through five fun and useful strategies to increase physical activity in the workplace (it goes without saying some of the strategies will have a strong active transport bent).

Dr Nicky Ridgers, a Senior Research Fellow at Deakin University, will explain why walking and cycling to school is so important for our children's wellbeing.

You will be given the opportunity to apply what you've learned in your workplace.

And you can connect with friends and Your Move network colleagues over a delicious morning tea.
Register to be part of the action.