Description
Australia, Who the Bloody Hell Are We?
The event's aim is to encourage discussion about what Australia stand for and what we can do to create a fairer world. What's great about our nation, and what do we need to improve? Are we a nation with compassion? Do we really believe in the notion of a fair go?
This event is our opportunity to come together and reframe the conversation around our identity, and our country's responsibility to nations less wealthy than our own. To tackle this, we've got an amazing line up of comedians, poets and musicians to tackle the big questions about our national identity.
We'd love you to join us at the Giant Dwarf this 13th October for LIVE performances: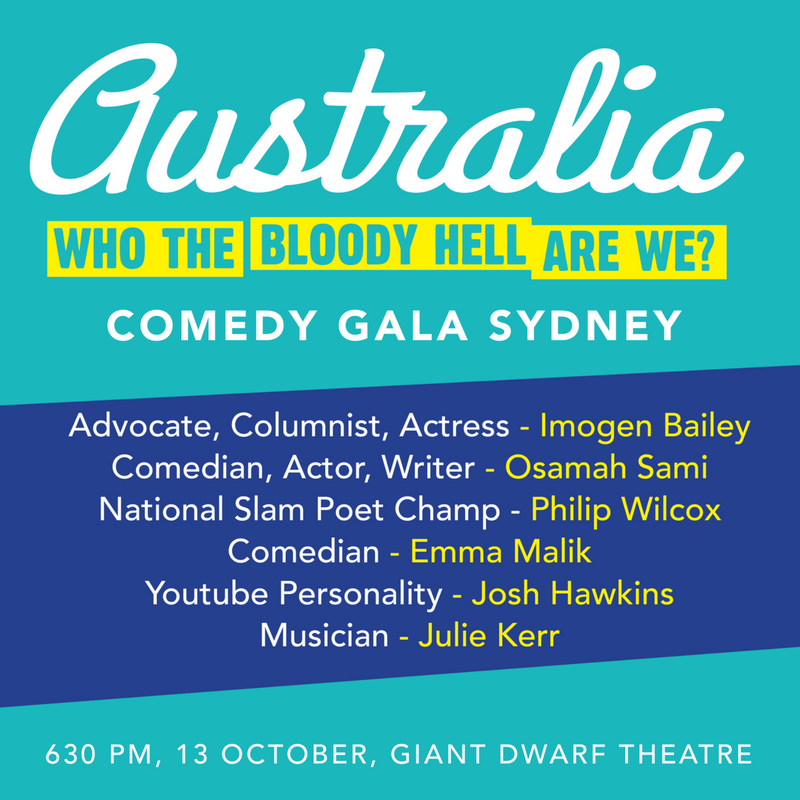 *Plus on a big screen highlighs of our Melbourne gala starring Tom Ballard and others
BOOKINGS ESSENTIAL, selling fast!
Australian Aid is at the heart of what it means to be Australian. It's how, you, me and everyone else helps to build a brighter future for the world, so we want to spark a conversation about what our nation truly values.
What Do I need to do?
Have fun! Also, have a think about our national identity and our place in the world. On the night there will opportunities for you to particpate in telling our leaders about what a fair go means for you as an Australian via twitter, instagram and more!
Don't forget to bring a friend & share our Facebook Event!