Sales Have Ended
Registrations are closed
Thank you for interest in the Brisbane Business Hub. To check out our latest news or other Brisbane Business Hub event, resources and support services head over to www.businessinbrisbane.com.au
Event Information
Location
Brisbane Business Hub
Level 2
155 Queen Street
Brisbane City, QLD 4000
Australia
Sales Have Ended
Registrations are closed
Thank you for interest in the Brisbane Business Hub. To check out our latest news or other Brisbane Business Hub event, resources and support services head over to www.businessinbrisbane.com.au
Wellbeing Wednesday: Workplace Wellbeing
About this event
It's never been more important to ensure your workplace supports the wellbeing of staff.
In this conversation, Dr Kylie Henderson will chat with former QLD Maroon and mental health advocate David Shillington about the practical tools we can utilise in the workplace to ensure staff perform on a personal level, and your organisation can thrive during these uncertain times and beyond.
Dr Kylie HendersonFounder & Managing Director
Dr. Kylie Henderson is a fellow of the Australian Institute of Digital Health, a clinical psychologist, and Founder and Managing Director of The Better Health Generation Australia & UK. The Better Health Generation (TBHG) is an organisation of thought-leading health professionals bound together by their commitment to quality, innovation, and care.
Dr. Henderson has more than 20 years of experience in mental health and work. She has published in academic journals on the effectiveness of health services within the workplace. Dr. Henderson has spent the last five years in health innovation developing digital health solutions that increase the engagement and wellbeing of employees.
Dr. Henderson holds a Doctorate of Clinical Psychology, is an adjunct research fellow of the University of Southern Queensland, Secretary of the Australian Psychological Society Clinical College, a Fellow of the Institute of Employability Professionals (UK), a Fellow of the Royal Society of Arts (UK) and a graduate of the Australian Institute of Company Directors
David Shillington
David has been a leader in the mental health and well-being space since retiring as a professional athlete. As a former athlete, it was natural that he spent a lot of time working on his physical fitness, but it was when he invested in his mental health to improve his mental fitness, that he really thrived on and off the field.
He takes a practical, relatable and light-hearted approach to mental health conversations and education, hoping to help re-frame mental health as a skill-set for individuals and organisations rather than a taboo topic. He has conducted over 200 well-being education sessions, connecting and engaging with 'even the hard-to-reach' .
His education sessions and mental skills training programs help people and organisations not only avoid the pit-falls of poor mental health but to really thrive and in-turn, gain a competitive advantage and have a bit of fun at the same time.
The Better Health Generation (TBHG)
TBHG comprises health brands Aim2Work, Assessment Squared, Back2Work, Care Squared, Care Squared Kids, Generation Care, Me & Work, The Wellbeing Code, and the technology company YourHealth+. TBHG is known for innovation and partners with several leading tertiary institutions for their Next Generation Ph.D. & Leaders program - including the Université du Québec à Montréal in Canada and the University of Southern Queensland in Australia.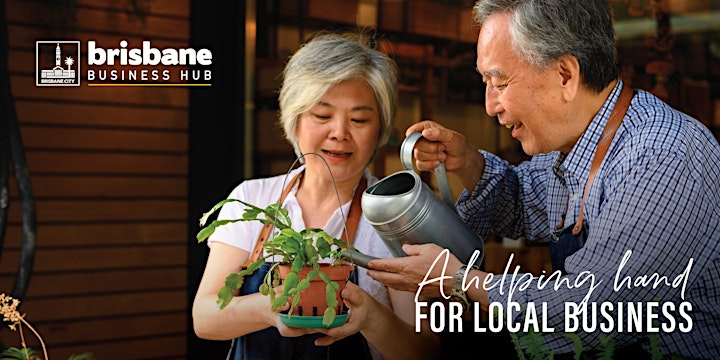 Date and time
Location
Brisbane Business Hub
Level 2
155 Queen Street
Brisbane City, QLD 4000
Australia