Welcome Dinner Project: Melbourne's West Facilitator Training
Description
Train to be a Facilitator at Welcome Dinners in Victoria
Join our team of amazing Facilititaors at Home and Community Dinners throughout Melbourne and Geelong. As a trained Facilitator you will:
-Work with another facilitator to lead Welcome Dinners and support the host
-Call and email guests prior to the dinner to confirm their attendance
-Coordinate the food and makes sure the table is set for a good time
-Lead some small ritualised activities on the night which helps the conversation flow
- Be the point of contact for guests and hosts and follow up with everyone after the dinner
- Be an ambassador for welcome in your community!
Sign up now to attend training that will support you to start your role as a Welcome Dinner Project Facilitator
In this training you will:
Explore the WDP movement and its part in joiningthedots as an organisation

Learn more the Facilitator role's function

Practise dinner facilitation skills such as delivering acknowledgement of country, supporting food story-telling, and our closing sharing activity

Develop confidence to manage aspects of dinner interactions between guest
WHAT IS THE WELCOME DINNER PROJECT?
The Welcome Dinner Project aims to enable newly arrived people and established Australians to meet one another over a pot-luck shared meal. This project is spreading rapildly throughout Australia, creating a platform for connections between people from diverse cultures! Welcome Dinners are always guided by trained Welcome Dinner Project Facilitators, so that any language barriers and other differences can be navigated in a safe and welcoming space. Approximately half the participants at any dinner are newly arrived people (migrants, international students or refugees) and half are local Australians. Participants have the opportunity to talk about why they chose the dish that they brought. What you will find at a Welcome Dinner is a rediscovery of our common humanity by sharing our food, talking about our interests and dreams for the future. These interactions create a warm and enjoyable environment where new friendships, community links and supportive connections can develop. This is a great opportunity for people to meet others in their local area, without any barriers.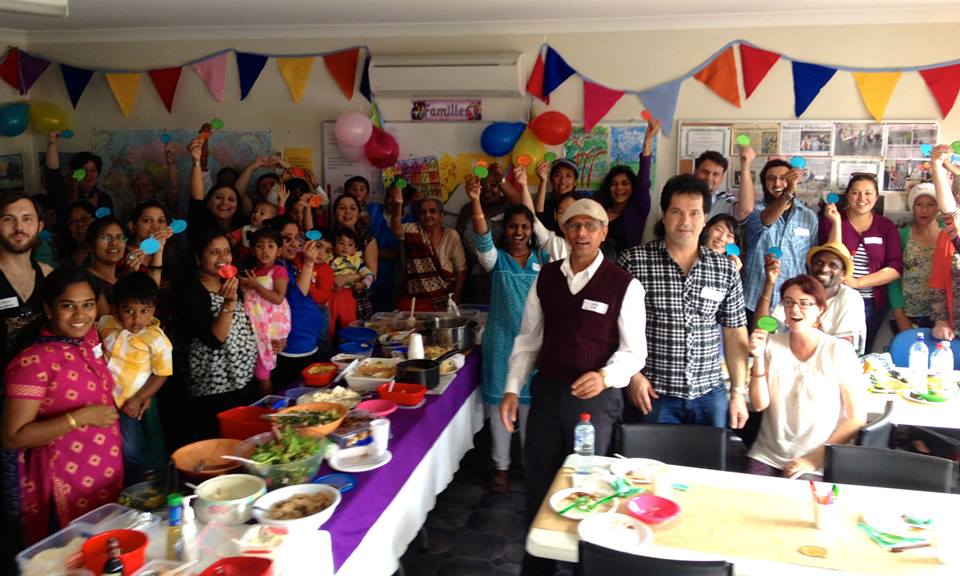 Number of places available are limited so please do not delay in reserving your free tickets via this page.
For more details about The Welcome Dinner Project, please visit www.joiningthedots.org.