Multiple Dates
Welcome back to The Shed. It's time for "Shoulder to Shoulder" talk.
We are able to resume under controlled conditions on the 18th October 2021. You will need to book a ticket for the area that you wish to use
About this event
Members Only may attend. You must be double vaccinated.
Members are restricted to attendance one day each week to ensure fair access for all members. If places are available on the day then tickets can be booked for an additional attendance day up until 9:00 am.
To make a booking to attend for your own or a Shed project, select the day and date, then select the area in which you wish to work. Booking can be made in the preceeding week up to 1 hour before the sheduled time.
Just book your ticket and it will be emailed to you. If you have booked a ticket and find that you are unable to attend please log in and cancel your ticket to allow others the opportunity.
Your Co-ordinators and First Aiders are:
Monday - Kevin Jeffress, Rob Cummins, Bruce Alexander
Tuesday - Chris Drake, Ray McKay, Rob Lander (First Aid)
Wedneday - Kevin Jeffress, Mark Champion, Mike Vernon
Thursday - David Wood, Mike Schwartz, Mark Champion, Rob Schild
Please go to http://www.kushed.org.au for contact details if you have a query or are unable to attend on your seleted date.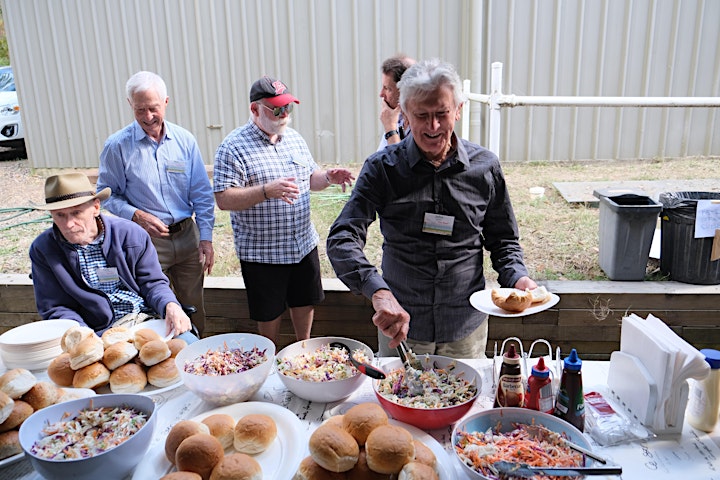 Organiser of Welcome back to The Shed. It's time for "Shoulder to Shoulder" talk.