Weightlifting ACT State Championships - final competition of the year and a chance to get you and your lifting into the WACT Hall of Fame!
About this Event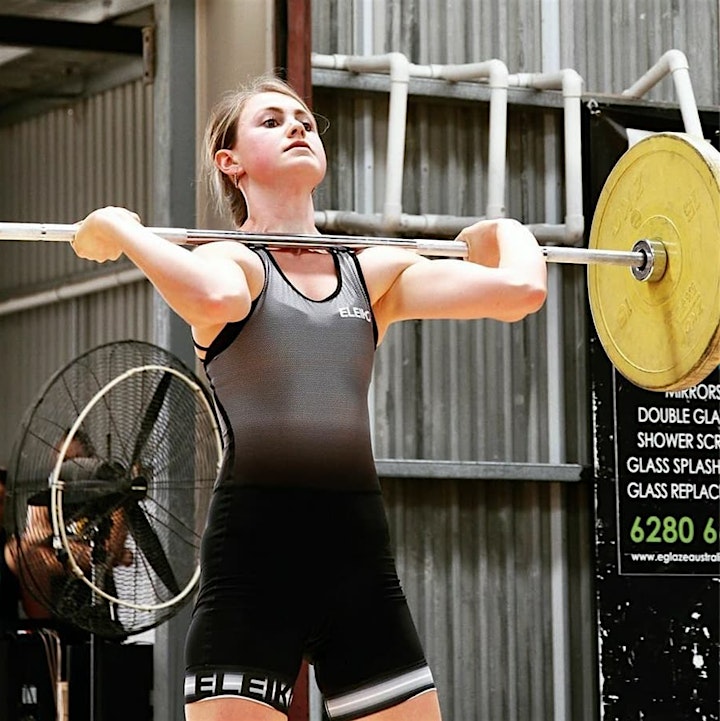 The Weightlifting ACT State Championships is the last WACT competition of this tumultuous year and we're hoping it'll be a good one! The event welcomes all lifters, however to medal, you must have lifted in at least one WACT event in 2020 and 2019. Numbers are capped at 30 participants due to COVID-19 restrictions.
Requirements:
1. You must be a current financial member of WACT to compete. If you are not yet a 2020 WACT member and wish to lift, you can sign up at http://www.wact.org.au/Membership-and-Resources, pay the membership fee as well as the competition registration fee on Eventbrite.
2. Unfortunately, no spectators will be allowed at this event.
3. Only 1 coach per team is permitted in the warm up area.
4. Anyone in breach of social distancing measures will be asked to leave the event.
Closing date for registrations for all lifters: 5 pm Friday 20 Nov 2020. No late entries. Timings are subject to change and sessions will be published via email and social media after close of entries. This event will be hosted at Crossfit SFS in Hume.
Volunteers please sign up at https://signupschedule.com/wact
All athletes must weigh in. This is an AWF endorsed event, AWF rules and regulations must be adhered to. Visit www.awf.com.au for full details.
Further enquiries can be made to weightliftingact@gmail.com