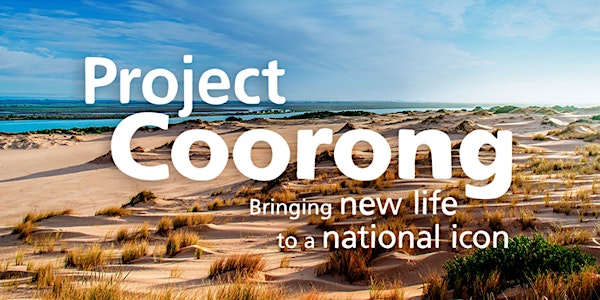 Webinar Only: World Wetlands Day Science Forum - 2 February 2021
Join Project Coorong via webinar on Tuesday 2 February 2021 for a World Wetlands Day Science Forum!
About this event
Join Project Coorong in Goolwa on Tuesday 2 February 2021 for a World Wetlands Day Science Forum to celebrate the 50th Anniversary of the Ramsar Convention!
World Wetlands Day is celebrated on 2 February each year to raise global awareness about the vital role of wetlands for people and our planet. This day also marks the date of the adoption of the Convention on Wetlands of International Importance (Ramsar Convention) in Ramsar, Iran, on 2 February 1971.
Following a successful Healthy Coorong, Healthy Basin (HCHB) Science Forum last February in Meningie, this year's full day event in Goolwa will focus on "Science Informing Action".
Themes from across the Coorong and Lakes Alexandrina and Albert Ramsar Wetland site to be showcased and discussed on the day include:
• First Nations knowledge
• Coorong water quality and aquatic plants
• Coorong fish, waterbirds and invertebrates
• Lower Lakes ecology
• Climate Change, hydrological trends and infrastructure investigations.
If you are unable to secure a limited ticket to attend the event or you are unable to travel, you can join our live webinar.
You will be emailed the link to the webinar closer to the event.
Please note that this event remains subject to COVID-19 related regulations.
Whilst the intention is that the forum will be held face-to-face with a live webinar, COVID-19 restrictions may require the event to shift to an online only format at short notice.
If you have any questions please contact us at project.coorong@sa.gov.au