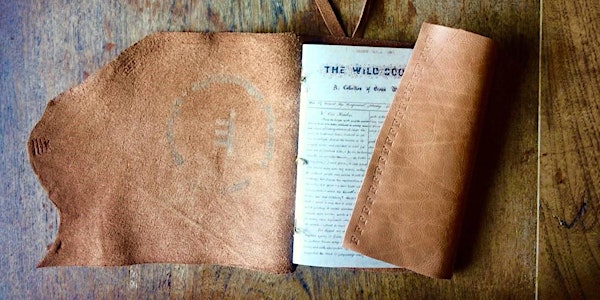 Weaving History into Creative Writing - A Workshop for Writers (limited pla...
Description
This workshop focuses on the weaving of history into creative writing, specifically novels and short stories. It asks us to think about the relationship between past, present and future. We wonder why it is important for writers to be aware of such a powerful relationship, which is at the heart of so many of the most popular works ever written? What does it teach us about ourselves, each other and the craft of writing?
Through a series of group and individual activities and discussions, participants in the workshop will be encouraged and guided to develop a heightened awareness of the role history might play in the creation of their own fiction.

What to Bring: A note book and pens for writing, an open mind and a willing heart.
Some sponsored places are available.
Please note that this is a Heritage building and has no access for mobility devices.
Facilitator: Dr Angeline O'Neill www.nd.edu.au/fremantle/schools/arts/staff/aoneill.shtm

Angeline is Discipline Head of English Literature at Notre Dame University in Fremantle where she teaches in the areas of Australian literature, Irish literature, Indigenous literatures, Children's literature, Gothic literature, Travel Writing and Literary Theory. She is a recipient of an Australian Learning and Teaching Council (ALTC) citation for Outstanding Contribution to Student Learning. Her most recent publications have been in the areas of Transnational literatures, Diaspora and Indigenous literatures.

Publications:
O'Neill, A. and A. Brewster, R. van den Berg Those Who Remain Will Always Remember: An Anthology of Aboriginal Writing. Fremantle: Fremantle Arts Centre Press, 2000.
O'Neill, A. "From Ballarat to Surry Hills: Literature, Architecture and Irish Diaspora in Australia", in Discovering Diasporas: a Multidisciplinary Approach, T. Vinkemans and N. Miletic. Oxford: Interdisciplinary Press, 2015.
Irish-American and Irish-Australian women's writing: an ongoing exploration of freedom and oppression - Paper presented at Freedom Proclaimed conference, Irish Association for American Studies, University of Limerick, April 2013.
Fremantle Heritage Festival: J.B. O'Reilly and the Great Fenian Escape
Co-organizer of W.B. Yeats Exhibition, UNDA 2015

Organiser of Weaving History into Creative Writing - A Workshop for Writers (limited places)
Who were the Fenians?
In 1868 sixty-two Irish political prisoners, Fenians, were transported to Fremantle. A group were sent to build roads in the Bunbury area. The most famous, poet and writer, John Boyle O'Reilly, escaped on an American Whaler, the Gazelle and made his way to Boston where he became a newspaper editor. He was instrumental in a plot where Captain Anthony rescued six remaining prisoners from the Rockingham foreshore in 1876 and sailed them on the Catalpa to the USA. The Bunbury area played an important role in this escape.