Description

The Supernatural Wiki is again bringing ''Carry On My Wayward Cocktails'' — a celebration of all things Supernatural including our fandom and Wayward Sisters — to San Diego Comic-Con 2018.

Join us on from Thursday July 19 at our secret Bunker aka the Analog Bar in the Gaslamp for an Apocalypse World Banquet including a selection of hot food for all the hungry hunters, angels and demons and of course - pie! There will be Supernatural themed cocktails and mocktails such as the Single Man Tear, Angel Grace and the WaywardAF, as well as exclusive Hunter's swag and nougat for everyone!
It's also Jared's birthday so we will be celebrating with a giant cake!
Admission starts at 6 PM for Team Free Will ticketholders and Sponsors, and at 6:30 for all Hunter ticketholders.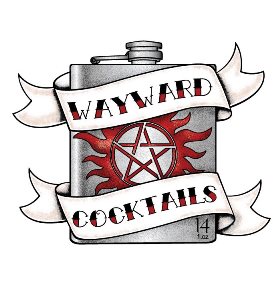 Thanks to the following for their generous donations for our door prizes:

and our sponsors:

Random Fandom Life - a charity fundraising group
Wayward Fanboy - a Youtube vloger
SPNMudders - a group of SPN fans doing the Tough Mudder challenge in Vancouver
FAQs
Do I need a Comic Con badge to attend?
No! The event is off-site from the Convention, so you do not need a badge to attend.

Are there ID or minimum age requirements to enter the event?
The event is all ages (entry for under 21s until 9.30pm only). ID required if you wish to purchase the alcohol.
Is the venue accessible?
Yes, the venue is wheelchair accessible with wheelchair accesible facilities. If you have any questions, or there is anyway we can assist in facilitating your attendance at the event, please contact us.
How late does the event go?
You can party at the Analog Bar until it closes. We have exclusive use of the Recording Room, and a Hunter's Buffet buffet will be served until about 8 PM.
Do do I have to use my drink tickets by the time the event ends?
No. Drink tickets from Wayward Cocktails will be honored at Analog until it closes that night. Pre-purchasing drinks tickets from this page helps us cover our costs, and means - just like the Winchesters - you don't have to worry about cash on the night!
What are my transport/parking options for getting to and from the event?
It's the middle of Comic Con so parking will be wildly complicated even if you are willing to sell your soul!
Will there be vendors tables?
There may be a very limited number of vendor's spaces available for $150; please email admin@supernaturalwiki.com for details.
Do I have to bring my printed ticket to the event?
You can bring your ticket on your phone.
By buying a ticket you agreed to our policies and Code of Conduct.
ANY PROFITS FROM THE EVENT WILL BE DONATED TO SUPPORT THE WONDERFUL WORK OF RANDOM ACTS.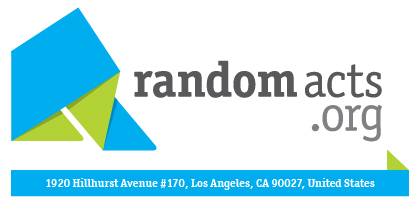 UPDATE: All profits from ticket sales through June 22 will be donated to support the wonderful work of Random Acts; all profits from ticket sales from June 23 on will be divided between Random Acts and Public Counsel, to support Public Counsel fight to provide safety to immigrant families seeking asylum in the US.
We'll also be hosting a special raffle at Wayward Cocktails in support of Public Counsel. To learn more about Public Counsel, click here