WAGF 2019 - Group Improvisation Performance & Masterclass: Southpaw
Strings Attached: The West Australian Guitar Festival | Group Improvisation Performance & Masterclass
About this event
Group Improvisation Performance & Masterclass
Southpaw
────────────────────────────────────
In this performance/masterclass, Southpaw will be performing songs from their debut record Southpaw released in 2018, discussing their instruments, how their achieve their sounds, their approach to group improvisation and improvisational techniques when reinterpreting songs. 
────────────────────────────────────
Formed in 2015, Perth-based jazz trio Southpaw explores the sounds of 50s and 60s rock 'n' roll, folk, pop and country music.
The trio features musicians Simon Jeans on guitar, Shane Pooley on bass and Peter Evans on drums.  They perform regularly around Perth at various venues.
From the Boogaloo to the Bo-Diddley Rhythm, Southpaw play both original music and jazz interpretations of songs from popular artists such as The Beatles, The Rolling Stones and Simon and Garfunkel.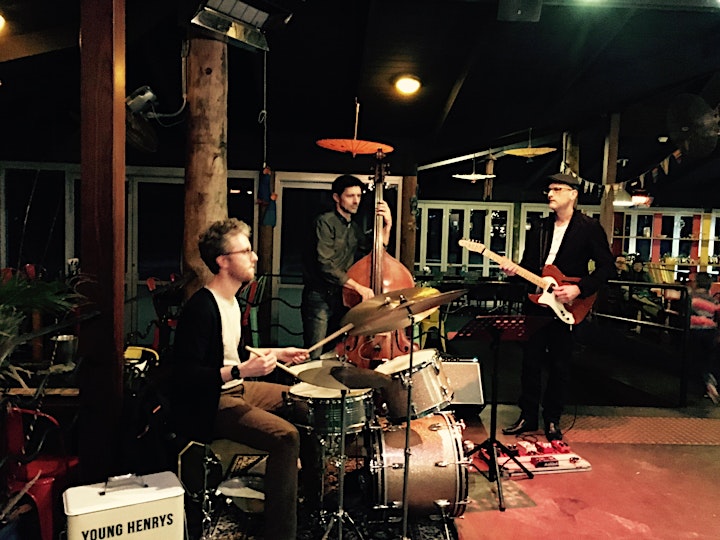 Organiser of WAGF 2019 - Group Improvisation Performance & Masterclass: Southpaw