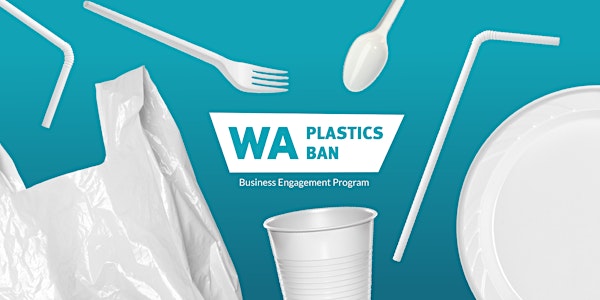 WA Plastics Ban - Monthly 'pop-in' sessions for impacted organisations
Monthly 'pop-in' sessions for retailers, hospitality and suppliers impacted by the WA Plastics Ban to ask questions and share learnings.
About this event
The new WA ban came into effect 1 January 2022 and enforcement of the ban will start from 1 July 2022.
HELP FOR BUSINESSES
The National Retail Association has been engaged by the NSW Government to assist businesses to understand, manage and comply with the Plastics Ban. The NRA team are specialists in plastics bans across Australia, and the implications of these bans for businesses.
RESOURCES
A dedicated website and resources for businesses have been developed, and our 200 tours of retail precincts have commenced, however we understand that many businesses have unique questions that arise in the lead-up to the ban.
--------
'POP-IN' SESSIONS
We are hosting monthly online 'pop-in' sessions (last Wednesday of each month Feb-July 2022), designed for retailers, hospitality and suppliers directly impacted by the WA ban to 'pop in', ask us questions, train their team/clients, and raise emerging concerns.
Please review the website and resources first as your questions may be answered here: https://plasticsbanwa.com.au/
You are welcome to come along to any session to ask your questions, but you do not need to attend every session as content will be repeated and any critical news or updates will be relayed via the link below, not these sessions. If time, we can also answer questions about bans in other states.
Sessions are held via Zoom. All resources and sessions are free.
Please ensure each member of your team registers here so we can plan for numbers.
--------
Subscribe for updates
The NRA team also provide regular updates on plastic bans and sustainability initiatives rolling out across Australia and New Zealand.