Description
A Common Interest Work Group presented by SIRF Roundtables WA.
Attendance is free for people from member companies of SIRF Roundtables in WA.
Hosted by CSBP Kwinana Beach: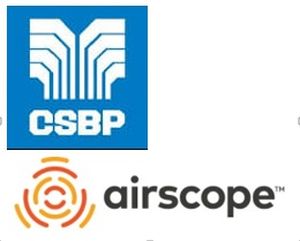 Drone technology is now more widely used in Asset Management than ever before. Survey routes, images and data collection, analysis and extrapolation of asset condition allow us to schedule in corrective actions such as PM's, refurbish or replacement. All without having people working at height or inside vessels / confined spaces.
We are delighted to have Airscope present on the latest technologies and CSBP presenting on the great work they have done on site using drone technology.

Join your peers as we talk about this important topic:
Some of the topics to be discussed on the day may include:
Drone technologies
Survey routes
Image and data capture
Extrapolation of data
Predictive maintenance
Improved asset maintenance planning
Cost savings and extended asset life!
Agenda:
8:30 am - Arrive and check in
9:00 am - Prompt start with safety information and introductions
9:20 am - Group defines expectations for the day
9:30 am - NIHAR Associates & CSBP presentations
Followed by group discussion / presentations
12:00 - 12:30 pm - Lunch (provided)
Continued discussion
2:15 pm - Wrap up & event feedback
2:30 pm - Event ends
Who Should Attend?
SIRF Common Interest Work Groups are for anyone interested in the topic of the day, and have the broadest attendance range of any of our events. Chances are good that if you've read this far, this event is for you!

About SIRF Rt Common Interest Work Groups

All SIRF Rt events are designed to provide a safe environment for open discussion with peers on the topic of interest they are working on, in and around. SIRF Rt Common Interest Work Groups (CWIG's) provide the best forum for peer-to-peer learning and best practice sharing. Participants are asked to bring something for 'show and tell' about the topic of the day as it applies at their organisation – it could be a full presentation, a few photos, a brief descriptions of their current efforts, a couple of charts or graphs – anything that will help improve the discussion or other participants' understanding of your workplace. After each company shares the deeper discussion follows, guided by our practiced facilitators.

FAQs
What are my parking options for the event?
Parking availabe on site at CSBP
What are the PPE requirements?
Long pants, long sleeves, safety boots and hi-vis vest
When do I need to register by?
Registration typically closes three business days before the event for Common Interest Work Groups
Investment?
This event is included in SIRF Roundtable membership

Who can I contact for further information?
Jeff Naylor 0409 535 239 jeff.naylor@sirfrt.com.au