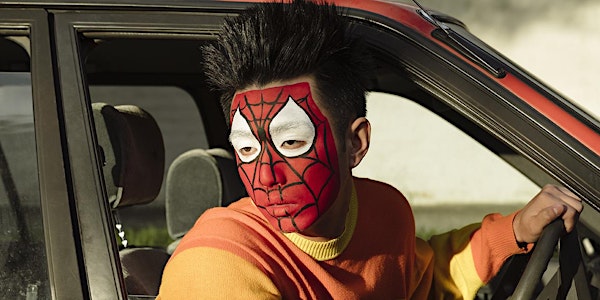 VISIT — 'Six Fashion Photographers' and The Huxleys 'Places of Worship'
Location
Centre for Contemporary Photography
404 George Street
Fitzroy, VIC 3065
Australia
Book in your visit to CCP's 4-day fashion and photography experience: 'Six Fashion Photographers' and The Huxleys 'Places of Worship'
About this event
Six Fashion Photographers and the Huxleys Places of Worship
CCP is excited to present Six Fashion Photographers and The Huxleys Places of Worship — an in-depth look at the work of a key group of contemporary photographers, co-presented with new works by Melbourne-based artists The Huxleys. The four-day program of exhibition and events offers an expanded frame of reference that champions and contributes to this diverse engagement with fashion, photography and the culture these artists encapsulate.
A marketplace with works available by Zac Bayly, Jo Duck, Daniel Goode, Jamie Heath, Ted Min and Daphne Nguyen, Six Fashion Photographers functions somewhere between art fair, contemporary exhibition and editorial. This amalgamation of distinct experimental practices — in medium, concept, styling and display — offers a unique platform for its participants and audience to engage, respond and collect, as artists contribute creatively to the ways in which fashion is communicated through lens-based media.
The Huxleys' Places of Worship series explores the fading magic of supernatural worlds in which Melbourne-based performance and visual artists Will and Garrett Huxley cast themselves as exquisite outsiders, isolated and ornate, and existing on the fringes of places – and the margins of society, emulating the outrageous beauty they interpret in nature through their costume and styling.
To keep your visit safe for yourself, staff and other visitors, we ask your help and compliance with the following COVID-safe practices, in line with the latest laws and public health advice from the Victorian Government:
Please wear a face mask for the entirety of your visit, unless you are legally exempt.
Scan the registration QR code upon your arrival.
Use the hand sanitiser provided.
Maintain a distance of 1.5 metres from all others at all times.
If you are experiencing flu symptoms, please do not visit the gallery. Head home and consider getting a test for COVID-19. We'd love to see you on another day when you're feeling better.
CCP encourages booking through Eventbrite to guarantee entry to the exhibition, however we also reserve a generous amount of 'walk-in' spots for those looking to drop by, who haven't planned a visit. If you have any questions regarding our COVID-safe practices, or if you have any other questions, please call us on (03) 9417 1549.
Image credits:
Jo Duck, Spiderman waits in Corolla 2021. Image courtesy the artist.