Sales Have Ended
Registrations are closed
Sold out, please register for the next event of go to my instagram to book an alternative option.
Sales Have Ended
Registrations are closed
Sold out, please register for the next event of go to my instagram to book an alternative option.
Description
"If you don't have a bullseye, youre default landing place will be your past actions."
Everyone can benefit from this workshop.
In the first half I will be teaching based off Joel Browns 10 year vision process, who was taught by the real Wolf of Wall Street, Jordan Belfort. It is a practicle way of beginning to draft your life out.
I have personally been mentored by Joel and attended 2 retreats and 2 workshops with him. The 10 year vision process works!
https://podcast.mindvalley.com/joel-brown-mastering-vision/
---
In the second half of the workshop we will go into creating a vision/vibration board using oracle cards as guidance if nescarry.
I will provide the glue, magazines, scissors, some vivids and pastels and paper for the board. Feel free to bring any extras you may want to add to your board.
---
CHILDREN are welcome based on this criteria:
They are 6+ and can focus and maintain themselves. They are mostly self reliant.
Adults start at age 12.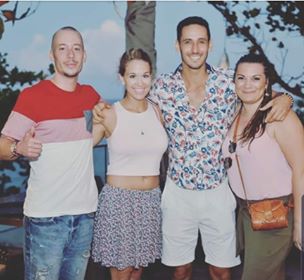 The cafe opens at 8:30pm and I'll be opening the boardroom just before 9am. :-)
We will wind down around 10.45am and be finished ready to go at 11am. You can finish at home.
---
BRING
Water
Pen and a journal.
VENUE TO BE CONFIRMED, it will be within 15 minutes of Hamilton City.
---
Tickets are non refundable and my policy can be found below and on my website.
https://consciousfamilydynamics.com/terms/
Payment Terms
Payment of the full fee or deposit is required at the point of enrolment to secure a place. Places on a courses & events cannot be held without payment.
Early Bird discount fees are only available for payment in full at time of enrolment and if stated.
All fees must be paid in full 10 working days before the course start date unless stated and or agreed otherwise.
Cancellation & Refund Policy
Fees once paid are non-refundable. If you are unable to attend a booked course and submit adequate notice, you may request a transfer onto any future course. Any request to cancel and transfer a course must be made via email and will be based on fair judgement taking into account whether the space can likely be resold or not and any costs absorbed already.
April Broomhead reserves the right to cancel courses if necessary. In the unlikely event that this happens, you will be offered a transfer onto any future course within the next 1 months. April Broomhead will reimburse any reasonable, non-refundable expenses incurred by participants as a result of cancellation against receipts. Every effort will be made to give attendees no less than 5 working days notice of cancellation.
Terms of Service
Please note that by accessing, using or browsing this website you agree to be bound by its terms and disclaimers ("Terms of Service"). April Broomhead reserves the right to amend or update such terms and disclaimers at any time without providing notice to you. By using the website, you acknowledge that you have read and understood these Terms of Service.
Ownership & Intellectual Property Rights
All April Broomhead materials, whether on the Conscious Family Dynamics website or at an April Broomhead training course, are owned by April Broomhead. All intellectual property rights in all materials available from April Broomhead, including the design, graphics and text of all printed materials and the audio of all webinars and podcasts, are owned by April Broomhead. No content may be copied, reproduced, uploaded, posted, displayed or linked to in any way, in whole or in part, without April Broomheads prior permission. Any such use is strictly prohibited and will constitute an infringement of April Broomheads intellectual property rights.
Confidentiality
Any personal information volunteered by participants during training sessions, whether on the Conscious Family Dynamics website or at an April Broomheads training course, is to be treated with the utmost confidentiality and not shared, discussed or published outside of those training sessions, unless with the participant's express approval in writing. This includes written, audio, video and images.
Behaviour
April Broomhead reserves the right to remove any participant from a training course whose behaviour is deemed inappropriate by NZ, April Broomhead or its trainers. In these circumstances, April Broomhead will neither refund any fees nor reimburse any other costs.
Force Majeure
April Broomhead will not be liable or responsible for any failure to perform, or delay in performance of, any of our obligations that is caused by events outside our reasonable control (Force Majeure Event).
A Force Majeure Event includes any act, event, non-happening, omission or accident beyond our reasonable control.
Our performance is deemed to be suspended for the period that the Force Majeure Event continues, and we will have an extension of time for performance for the duration of that period. We will use our reasonable endeavours to bring the Force Majeure Event to a close or to find a solution by which our obligations may be performed despite the Force Majeure Event.
Disclaimer
The information contained on the website is provided by April Broomhead in good faith. To the best of April Broomheads knowledge, the information is accurate and current. However, April Broomhead and its related employees or consultants do not make any representation or warranty as to the accuracy or completeness of the information.
Information and statements made on this website and all associated literature are for educational purposes only and are not intended to diagnose, treat, cure or prevent any disease. April Broomhead does not dispense medical advice, or diagnose disease. If you have a medical condition, please consult your doctor. This web site contains links to web sites operated by other parties. Such links are provided for your convenience and reference only.
April Broomhead is not responsible for the content or products of any linked site or any link contained in a linked site. April Broomhead does not accept any liability, direct or indirect, for any loss or damage which may directly or indirectly result from any advice, opinion, information, representation or omission whether negligent or otherwise, contained on this site. You are solely responsible for the actions you take in reliance on the content on, or accessed, through this site.
FAQs
Is my registration fee or ticket transferrable?
No
Is it ok if the name on my ticket or registration doesn't match the person who attends?
Yes