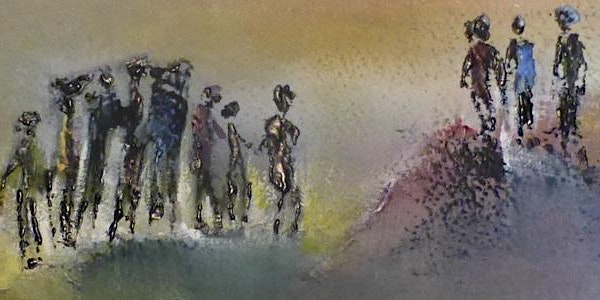 Virtual Work Integrated Learning Workshop(Sydney)
Location
Seminar Room 3310, Abercrombie Building (H70)
The University of Sydney
Darlington, NSW 2008
Australia
About this event
Virtual (Non-Placement) Work Integrated Learning for Engineering Students
A Workshop by Sally Male & Andrew Valentine, The University of Western Australia
Sydney, 23 October, 2019
(for other workshops see Future Events on the VWIL Webpage: www.ecm.uwa.edu.au/vwil)
Abstract
Work integrated learning (WIL) involves students engaging interactively with practice, workplaces, and practitioners to develop employability. Engineering–related employment has traditionally been the main form of WIL in engineering programs. The Engineers Australia accreditation criterion for engagement with professional practice states that an equivalent of 12 weeks in a workplace environment can be achieved through various appropriate methods, not limited to placements.
The Virtual Work Integrated Learning for Engineering Students four-year project has developed, implemented, and tested eight VWIL modules to support non-placement WIL. In the modules, students engage electronically with engineers, and interact in simulated workplaces.
Based on the research, recommendations for academics, on implementing and embedding non-placement WIL in engineering curricula, were developed. Topics include identifying opportunities for incorporating engagement with practice, embedding aligned VWIL activities, reflection, and assessment, and recruiting a large number of professional engineers.
Workshop participants will learn about the guidelines and recommendations, and discuss and plan possibilities for developing and implementing non-placement engagement with practice at their universities.
Getting to the Seminar
Seminar Room 3310, Abercrombie Building (H70), The University of Sydney
Please refer to the following map: https://sydney.edu.au/maps/campuses (search for Abercrombie Building)
Links
You can learn more about the Virtual Work Integrated Learning Project on the dedicated web page on the University of Western Australia website: www.ecm.uwa.edu.au/vwil
Biographies
Sally Male has the Chair in Engineering Education at The University of Western Australia. She has led strategic research projects on work integrated learning, curriculum design, and inclusion. Sally is Editor-in-Chief of the Australasian Journal of Engineering Education, an Associate Editor of the Journal of Engineering Education and a Fellow of Engineers Australia.
Andrew Valentine is a Research Fellow at The University of Western Australia working in the area of engineering education. His research interests include industry engagement, engineering problem-solving and creativity, educational technologies, and online learning.
Acknowledgements
Support for this project has been provided by the Australian Government Department of Education and Training, Australian Council Engineering Deans, Curtin University, Engineers Australia, and University of Western Australia. The views in this presentation do not necessarily reflect the views of the Australian Government Department of Education and Training.