Location
McKay Lecture Theatre
Sharon Street
La Trobe University Bendigo
Flora Hill, VIC
Australia
Sales Have Ended
Registrations are closed
Thank you for registering for the Violet Marshman Oration: Victoria's Mental Break Down, Recovery & Design We look forward to welcoming you to the McKay Lecture Theatre, La Trobe University Bendigo, Flora Hill Campus on Wednesday 20th November 2019. Please arrive from 5:30pm for a 6pm start. Pre-Oration drinks will be available for guests between 5:30pm-6:00pm. Information about the venue: McKay Lecture Theatre, La Trobe University Bendigo, Edwards Road Flora Hill. Parking: Complimentary Parking is available in car park 4, off Sharon Street. Public Transport: PTV Buses 61, 62, 63 Heathcote to Bendigo services stop outside the Engineering and Technology Building on Keck Street, just a short walk into the theatre. Vline Coaches also alight on Keck Street. https://static.ptv.vic.gov.au/PDFs/Campus-brochures/1487915935/Public-transport-to-and-from-LaTrobe-University-Bendigo.pdf If you have any queries please contact universityevents@latrobe.edu.au
Victoria's Mental Break Down, Recovery & Design
About this event
Violet Marshman Oration:
Professor Patrick McGorry AO
Free Admission
Victoria's Mental Break Down, Recovery & Design
Although quality of life in Australia is above the OECD average in terms of health, wealth and education, almost half of Australians will experience a mental health condition at some time in their life. In Victoria, mental health problems and mental illnesses are one of the major causes of poor health. Professor McGorry investigates the causes, prevention and recovery of this pandemic.
Join one of Australia's leading mental health advocates for this important conversation.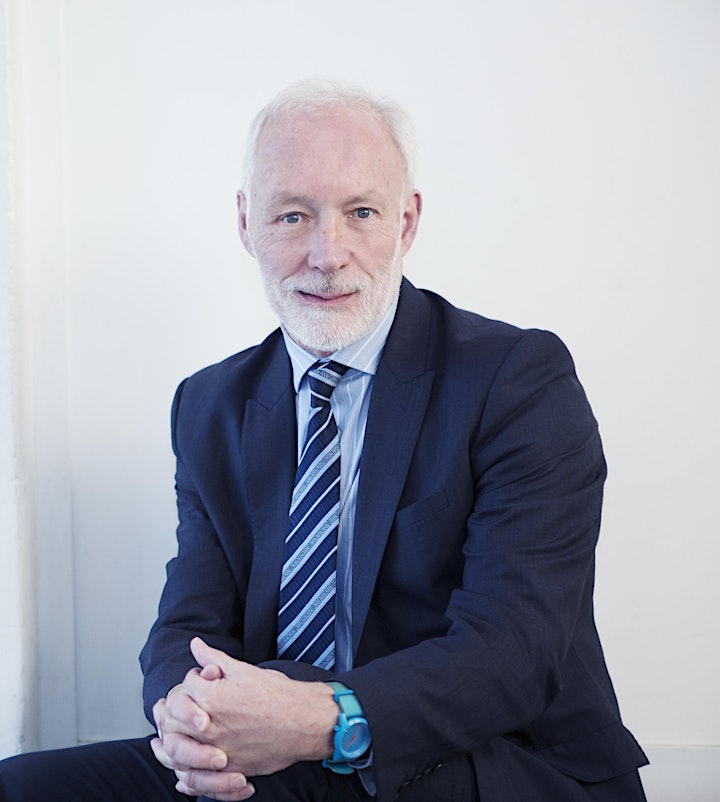 Professor Patrick McGorry AO
Executive Director
MD, PhD, FRCP, FRANZCP
Professor Patrick McGorry AO is the Executive Director of Orygen, Professor of Youth Mental Health at the University of Melbourne, and a Founding Director of the National Youth Mental Health Foundation (headspace). He is a world-leading researcher in the area of early psychosis and youth mental health, and has been directly involved in research and clinical care for homeless people, refugees and asylum seekers.
His work has played a critical role in the development of safe, effective treatments for and innovative research into the needs of young people with emerging mental disorders, notably psychotic and severe mood disorders. He has also played a major part in the transformational reform of mental health services to better serve the needs of young people with mental ill-health.
Professor McGorry was a key architect of the headspace model and has been successful in advocating with colleagues for its national expansion. He has successfully advocated for the establishment of a national early psychosis programme based on the Early Psychosis Prevention and Intervention Centre model. He is frequently asked to advise on early intervention and youth mental health policy both nationally and internationally.
Professor McGorry has published extensively in the specialist literature and serves as Editor-in-Chief of Early Intervention in Psychiatry. He is a Fellow of the Australian Academy of Science, the Academy of the Social Sciences in Australia and the Australian Academy of Health and Medical Science. He is current President of the International Association of Youth Mental Health and past President of the Society for Mental Health Research (2013-2017) and the Schizophrenia International Research Society (2016-2018).
Violet Vines Marshman (1917-2014) and the VV Marshman Charitable Trust
Born in the rural village of Branxholme in western Victoria and trained as a nurse, Mrs Violet Vines Marshman devoted much of her life to improving the health and wellbeing of people living in regional and rural Australia.
Ten years before her death in 2014, Violet established the VV Marshman Charitable Trust, with her sons – Ian, Neil and Ken – as three of its Trustees. The $3 million investment in establishing the Violet Vines Marshman Rural Health Initiative at La Trobe will enable the expansion of La Trobe's cutting-edge partnership work with communities to address the major challenges and issues that impact on rural health and wellbeing.
Event Information:
5:30pm - Pre Oration drinks
5:45pm - Doors open
6:00pm - Oration commences
7:30pm - Event concludes
Parking:
Parking is complimentary after 4:30pm on campus via Sharon Street.
Car Park 4 accessed via Gate 7
Car Park 2 accessed via Gate 5