Multiple Dates
Victorian Gas Program - Gippsland resource and land use planning workshops
About this Event
Thank you for your interest in attending one of the Gippsland Resource and Land Use Planning online community workshops.
The workshops will explain why the Geological Survey of Victoria is looking at land uses and landscape features across Gippsland, how the preliminary land sensitivity model was built and what the final outcome will achieve.
Each session is designed to capture insights about different municipalities in the study area - please use the tab above to register for one of eight workshops, based on your location and availability:
• Wellington - Monday 1 June - 3pm and 5pm
• South Gippsland - Tuesday 2 June - 3pm and 5pm
• East Gippsland - Wednesday 3 June - 3pm and 5pm
• Latrobe - Thursday 4 June - 3pm and 5pm
A meeting link will be sent through after registration and before the event starts. To enable participants to view an interactive 'fly-through' demonstration of the spatial land model, our workshops incorporate a number of maps and other visual elements. A desktop computer or tablet is recommended.
To maximise opportunities for participant contributions, workshop numbers may be limited. Further sessions could be scheduled according to demand.
For more information, help to register, or if you are unable to attend a workshop, please email VGP@djpr.vic.gov.au or telephone 03 4505 0329.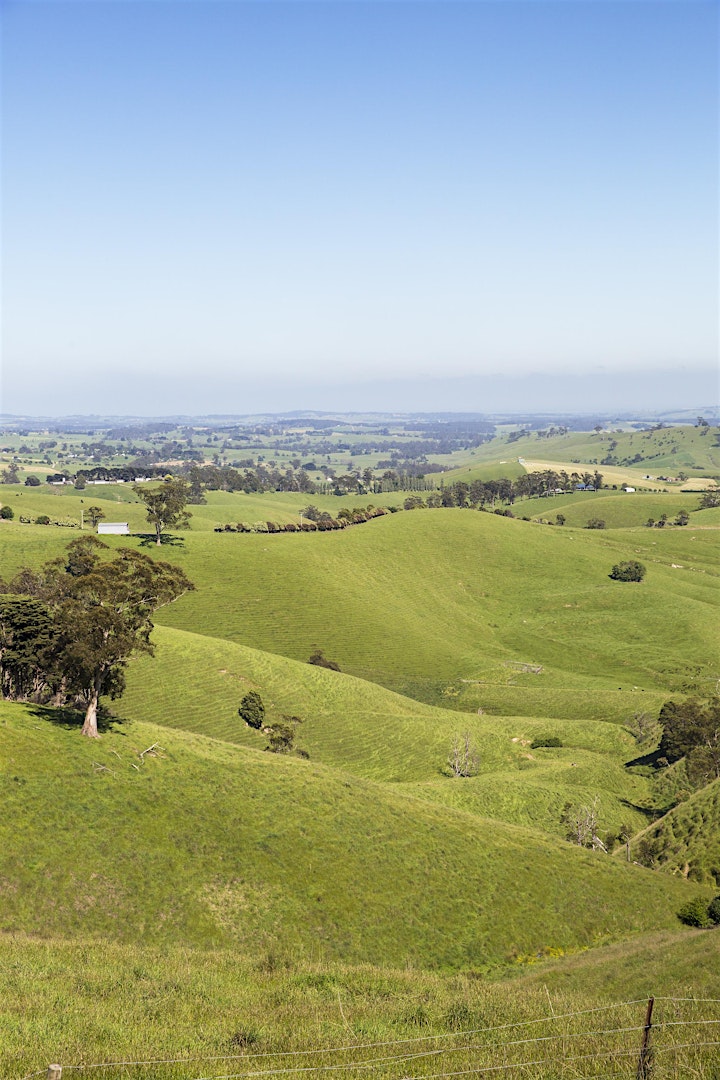 Gippsland landscape - Mirboo North