VICTAS IMRt Improving Energy Productivity Roundtable - Australian Synchrotr...
Description
A Roundtable presented by SIRF Roundtables Victoria and Tasmania


Improving Energy Productivity Roundtable - Australian Synchrotron
Energy productivity - For most companies Energy is one of the fastest growing costs in the business and is typically in the top 5 costs. There is more technology available now than at any other time in our history to enable us to monitor and improve our energy use.
Join your peers and enjoy expert presentations from professionals in the field. Energy productivity can be optimised with Capital work, no cost/low cost continuous improvement and with repairs and maintenance. This meeting will also include discussion sessions on the various means to improve energy productivity
Location: Australian Synchrotron, Blackburn Rd, Clayton
The Australian Synchroton will be the venue for this Roundtable. It is a fascinating facility in itself, the day includes an introduction to the Synchrotron and a tour of this amazing facility.



Excellent presentations and opportunity for Roundtable discussion,


---



Dr David Cookson - Commercial Technical Consultant, Ansto - Australian Synchrotron
Welcome and introduction to Ansto and the Australian Synchrotron. David will talk through some of the capabilities of Ansto and the Australian Synchrotron and with some Industry Case Studies how the Australian Synchrotron have helped industry solve real and difficult problems.
---

Jonathan Jutsen - CEO at Australian Alliance for Energy Productivity (A2EP)

Jon is a leader in energy and carbon management and is presenting on what is Best Practise and beyond. He has provided advice to executive teams and governments in Australia, USA, and South East Asia, as well as communicating on these topics for 35 years. He has a passion to protect the environment, and to improve sustainability of business.
Jon is the CEO of The Australian Alliance for Energy Productivity. The focus of the Alliance is to double Australia's energy productivity by 2030 (2XEP). A2EP is also known for its Summer Studies, Summits and more recently Innovation XChanges on Energy Productivity.
He is a Chemical Engineer with a Masters in Energy Technology. He was selected as one of the '100 Most Influential Engineers in Australia' and is a Fellow of the Academy of Technological Science and Engineering. He has been named as Engineer of the Year and received Millenium Medal for his contributions to the field, was named in the Crikey list of top carbon cutters, and the WME Leaders list for 'Energy and Carbon'​. He was awarded Energy Efficiency Champion 2018 by the EEC in November.
---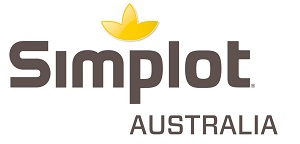 Graham Bryant, National Sustainability Manager, Simplot Australia
Graham has been leading Simplot's Energy productivity efforts successfully for many years and will share on their current focus and efforts. Simplot has been very proactive in this space and programs like their 25 in 10 focus was acknowledged by the government as being in the Top 3 in industry
---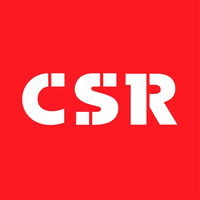 Andrew Cheah, Energy Manager, CSR Building products

CSR is a leading building products company in Australia and New Zealand. At CSR, Andrew has responsibility for developing and implementing CSR's energy strategy to actively reduce its energy costs to support its manufacturing operations and the people it employs. Andrew will present on his efforts at CSR in making information available to enable data driven decisions, energy procurement, encouraging energy management behaviour, energy projects.
Andrew has led the change to become more active in the energy market and that includes wholesale agreements, financial hedges, spot price exposure along with standard retail contracts.
He has supported the development of businesses cases for investment in energy efficiency and renewable energy projects that includes Solar PV, gas boiler efficiency improvements, energy storage and LED lighting.
Andrew is currently a member of the Leaders Group on Energy and Climate with the Australian Industry Group, Manufacturing Australia Subcommittee and Technical working member for the AEMC Reliability Frameworks Review.
---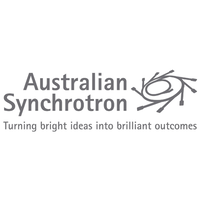 Stephanie Xoueisomphong - Plant Engineer, Australian Synchrotron
Stephanie as Plant Engineer of the Australian Synchrotron will share on some of the unique energy issues faced by the facility and approaches to action.
---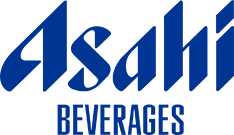 James Burke - Environment Manager - ANZ, Asahi Beverages
James Burke as Environment Manager will be presenting on current and future Energy productivity initiatives across the Asahi businesses.
---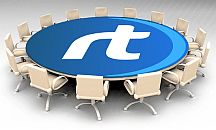 Roundtable Discussion - We will have the chance to share and be part of discussions on some of the important aspects around improving energy productivity
---
Who Should Attend?
SIRF Rt Roundtable Events are for senior and middle management and specialists looking to learn from and discuss with peers the issues they are facing in and around their field of excellence. This Rountable meeting is likely of interest to Engineering / Maintenance Managers, Procurement Managers, Engineers, Building/Facility managers, Site and Operational leaders, Environment and Energy Managers, Continuous Improvement & Finance Personnel and anyone interested in improving energy productivity.
About SIRF Roundtable Events
All SIRF Rt events are designed to provide a safe environment for open discussion with peers on the topic of interest they are working on, in and around. Roundtable Events like this one are where we get our name from, and they are organised around a topic or theme. Several speakers will present for between 20 and 45 minutes, with a time period for questions. During the event our expert facilitators will also conduct short roundtable discussions on different aspects or parts of the topic/theme throughout the day. There will be numerous opportunities for networking and sharing best practices. These are our premier local events, so don't miss out!

---
FAQs
What are my parking options for the event?
There is plenty of free parking at the venue
What are the PPE requirements?
Business casual
When do I need to register by?
The last date to register for SIRF Rt Roundtable Events like this one is normally 5 business days before the event.
Investment?
This event is included in SIRF Roundtable membership

Who can I contact for further information?
Alain Le Bon 0439 612 620 alain.lebon@sirfrt.com.au
Brian Niven 0439 612 609 brian.niven@sirfrt.com.au