VIC | Workshop Series: Influencing and Effective Communication Skills #3 -...
Description
Workshop Series: Influencing and Effective Communication Skills
The French-Australian Chamber of Commerce in partnership with Scarlett Strategic Solutions is pleased to invite you to attend a three-session-workshop concluding on the 21st of August with the third module.

This course is designed to ensure that participants will have a deeper awareness of their role in creating effective communication with their stakeholders, through understanding the key elements to communication, the barriers to effective communication and how to overcome them. They will learn about their own default communication style, its impact on others, and how to flex it in order to achieve their relationship goals.
Participants will also develop the capability to communicate with impact and influence others successfully, through learning the key to 'tailor made persuasion', planning to influence, and techniques to discover what drives others, and how to appeal to their values and motives.
This workshop sessions will be divided into three modules:
- Wednesday 7th of August from 12pm to 2pm: MODULE 1 – Effective Communication
- Wednesday 14th of August from 12pm to 2pm: MODULE 2 – Effective Communication
- Wednesday 21st of August from 12pm to 2pm: MODULE 3 – Influencing Skills

OUR TRAINER: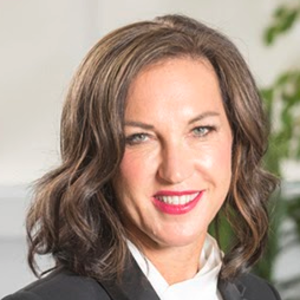 Janey Francis | MD and Program Director, Scarlett Strategic Solutions Leadership Development Specialists
Janey is a senior Brand, strategy, and communication, expert and has worked on numerous global Strategic Planning, Effective communication and Customer centricity projects in a variety of industry sectors, in her consultancy practice over the last thirteen years.

As a brand strategist , linguist, and effective communication specialist, Janey's academic and commercial expertise and her dynamic and interactive style, creates executive ownership and engagement in developing leadership potential through the application of various diagnostic tools and models. As a result, her clients experience positive cultural change through improved organizational communication, and customer centricity.

To develop Leadership skills and enhanced communication, Janey incorporates Prism Brain Mapping, Hogan Inventories and the Hermann Brain Dominance Instrument (HBDI)- registered quantitative psychometric self -awareness tools, which develop E.Q. for improved capabilities in strategic planning, team building, and communication, all resulting in increased productivity.
Janey's leadership programs interweave these neuroscience-based assessment tools to create awareness and shift mindsets, in order to facilitate executive alignment to organizational goals.
Janey is passionate about heightening the self-awareness of others in order for them to achieve their personal and professional goals. She particularly embraces improved interpersonal communication, and innovative thinking in the workplace, and encourages others to shift their perspective in order to tap into their creative energies for problem solving and strategic decision making.
Janey holds multiple qualifications, both academic and professional, under her belt. In addition to her undergraduate degree in law, and Graduate Diploma in Linguistics and Semiotics from Sorbonne Paris, Janey also earned a Post Graduate Diploma of Marketing from Monash University, where she majored in Psychology, as well as a Cert IV Training and Assessment. She is also a certified practitioner for HBDI, Hogan Inventories and Prism Brain Mapping, and applies these models to improve organizational communication, innovation and positive cultural change.
Janey is also fluent in French.
OUR PARTNER: