VIC | Negotiation Skills: The Key to Successful Business Outcomes - 20 Febr...
Description
The French-Australian Chamber of Commerce & Industry invites you to join us for our next Business Briefing about negotiation skills on Wednesday 20 February 2019 from 8am to 9.30am.
Negotiation is a fact of life: we negotiate in our business dealings with employees, suppliers, joint venture partners or parties in a disagreement.
Many people are uncomfortable negotiating and settle for less or accept deals that negatively impact their businesses. As John F. Kennedy famously said: "Let us never negotiate out of fear.
 But let us never fear to negotiate." There is no born negotiator. Negotiation is a skill developed over time, through learning the proper techniques and putting them into practice.
This session will focus on the core techniques of principled negotiation from the Harvard Program on Negotiation, used the world over in commercial negotiations as well as by diplomats in international conflicts and help you to:
Understanding different types of negotiations and negotiator styles,

Gaining information and knowledge,

Building trust at the bargaining table,

Effectively managing the process,

Maximizing leverage,

Overcoming nerves and fear, and

Dealing with difficult situations.

By putting these principles into practice in different negotiating scenarios through role-plays and exercises, you will gain confidence in your negotiating ability and add value to your business by achieving better commercial outcomes.

Our Speaker: Donna Ross -
Accredited Mediator, Arbitrator &Commercial Lawyer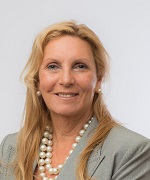 Donna Ross is a highly-experienced commercial lawyer, arbitrator and mediator with exceptional expertise in negotiation and alternative dispute resolution (ADR).
Admitted to practice in Australia and the USA, with a French law degree, Donna helps Australian and international companies and individuals achieve better business outcomes, by drawing on her extensive experience across several continents
Donna understands the legal nature and implications of international contracts, disputes and the alternatives to settlement. She helps clients, including small businesses, avoid litigation by negotiating better deals from the outset and by resolving disputes in a cost-effective and commercial manner that saves time, money and stress and allows clients to get back to their business sooner.
A frequent speaker at legal and commercial events, Donna teaches negotiation, mediation and arbitration. She sits on a number of panels as a mediator, including the Magistrates' Court of Victoria, Victorian Small Business Commission, Office of the Franchising Mediation Adviser and the World Intellectual Property Organization. She is a fellow of the Chartered Institute of Arbitrators and speaks fluent French, Spanish and Italian.
Donna's office is located at 200 Queen Street, Melbourne. Contact Donna to see how she can help or visit her website for more information on her services and credentials.
Ticket details:
Patron Members: 4 Free tickets
Corporate Members: 2 Free tickets
Individual / SME / Start-up Members: 1 Free ticket

Additional ticket for members: $40
General Admission: $70