Description
Join us on this new adventure! Mi Mero Mole will be hosting its very first dinner party away from its original location, and there is no better place to do this than The Market Kitchen! We are very exited!
The dinner party will be all things Mexican, including 6 traditional vegetarian courses and non alcoholic beverages (water and traditional drinks).
Acoholic beverages will be available to purchase on the night to accompany your meal. We will be offering wines from our friends from Minko Wines and local beers.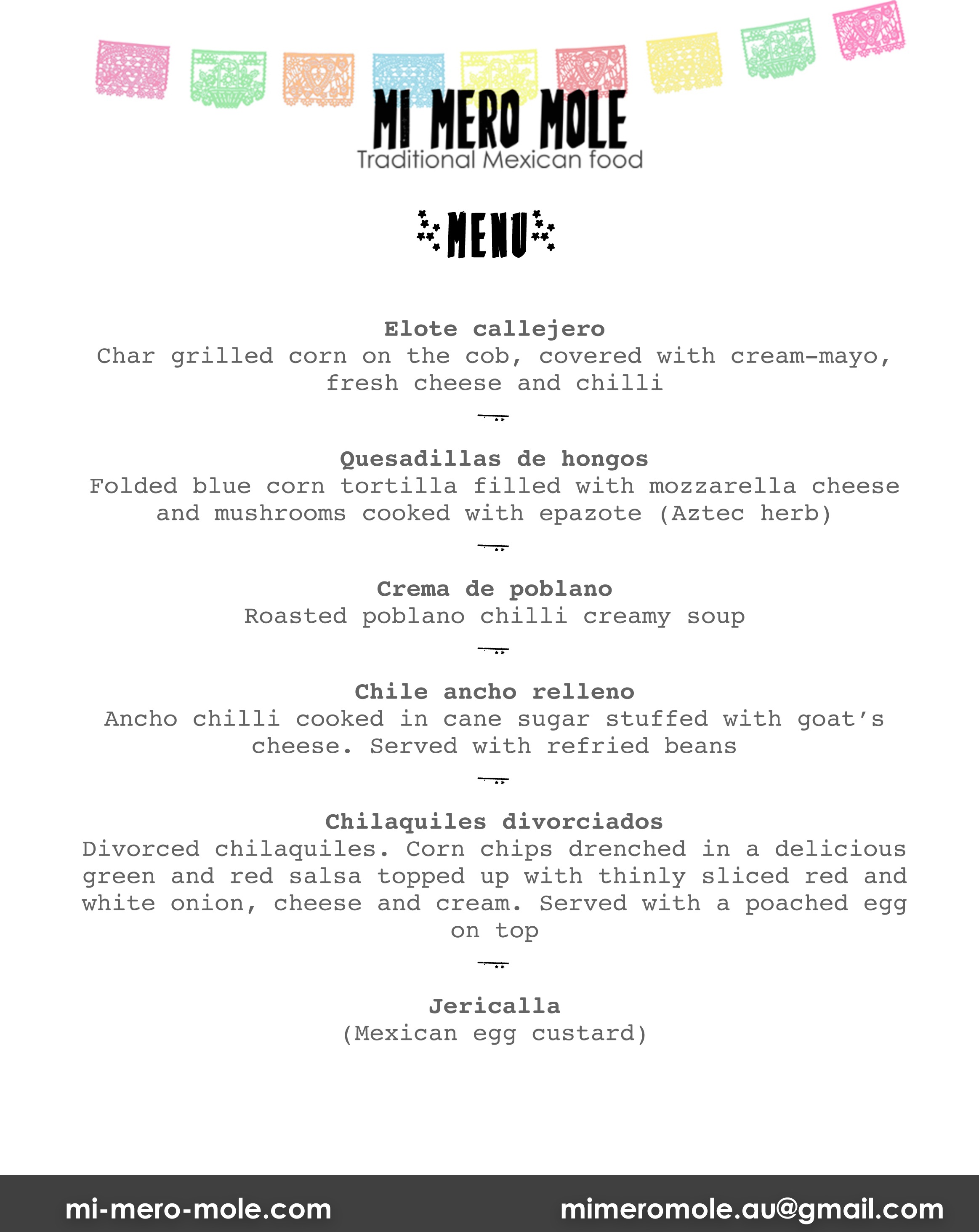 If you can't make it to this event there will be more traditional evenings to come. Including our special celebration 'The Day of the Dead' in November.