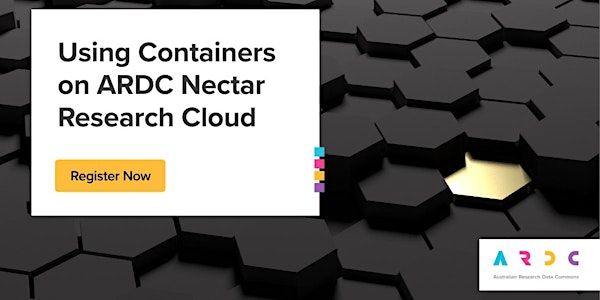 Using Containers on the ARDC Nectar Research Cloud (Part 1: Docker)
Learn the fundamentals of using Docker containers on the ARDC Nectar Research Cloud
About this event
This is an online training, where participants will learn how to use Containers on the Nectar Cloud. It is a detailed hands-on training session, designed to give researchers basic experience with starting, managing and using the Docker platform
What will be covered:
What is a container?
What is Docker and Basic Terminology
How to deploy basic applications in a Docker Container
Basic Docker Commands
What's a Docker file?
Prior to the training, participants should log in to the Virtual Desktop Service ad start a Desktop for use: https://desktop.rc.nectar.org.au/home/
This is part one of a two part training. There is an optional second part (happening a week later) that will cover using Kubernetes on the Nectar Cloud to create a web cluster.
Zoom link will be sent to registered participants prior to the training.
**Please sign up using your University/Institutional email**
Your trainer is Sonia Ramza.
Have questions? Email sonia.ramza@ardc.edu.au
Subscribe to the ARDC Connect newsletter to keep up-to-date on latest digital research news and events.
Please note that this event may be recorded and published by the ARDC. This may include your contributions during the session. ARDC respects the privacy of individuals. Information collected is in accordance with the ARDC Privacy Policy.