Description
Let it Flow: Getting the Best from a Concertina Sketchbook
A full-day workshop with Lynne Chapman

The Workshop
Concertina (or accordion) sketchbooks is great fun. They allow you to do lots of things which aren't possible in a standard sketchbook, but they can be intimidating. It took me 2 years to pluck up the courage to use my first one, but now I am totally hooked!
The workshop will last a full day, during which I will share lots of different tips for getting to grips with the format. I will show you how to flow your observations together and link smaller images in interesting ways, to capture the sense of time passing while you sketch. We'll learn simple techniques for adding impact, texture and colour to your sketches and I'll teach you ways to add personal commentary or 'sound effects' to your work.
I will be doing sketching demonstrations as we go along. I will also 'unpack' my personal sketching kit and share several handy ideas I have picked up over the years, for travelling light and sketching on-the-go.
Hopefully, we'll also have a lot of fun along the way!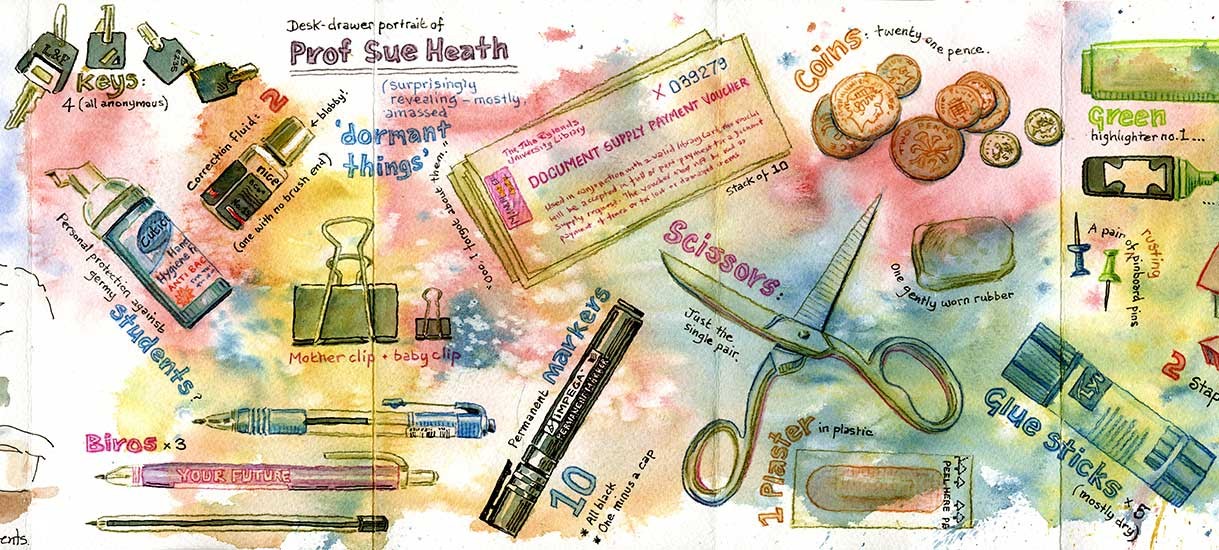 The Instructor
Lynne Chapman is an award-winner illustrator, who lives and works in Sheffield, England. She has over 30 published children's books and a Craftsy class on book illustration. She now works regularly as a resident sketcher with academic researchers. In 2015/16, she sketched for 10 months with sociologists at The University of Manchester and is currently sketcher-in-residence at the Centre for Transformative Work Design at UWA. Her widely acclaimed book, Sketching People, was published in 2016.
Lynne is passionate about drawing and enjoys sharing her experience and enthusiasm with others. For 20 years, she has been travelling the UK delivering inspirational lectures and workshops for adults and children. Lynne was invited to become an Urban Sketchers correspondent in 2009 and, in 2010, founded Urban Sketchers Yorkshire. She has delivered workshops and lectures on sketching at five Urban Sketchers Symposiums.
You can see Lynne's sketching work at www.lynnechapman.net and her children's books at www.lynnechapman.co.uk
You can follow Lynne's sketching residency with UWA on her blog at https://lynnechapman.blogspot.com.au/search/label/residency or on the CTWD project website at https://www.sketchingworkdesign.com/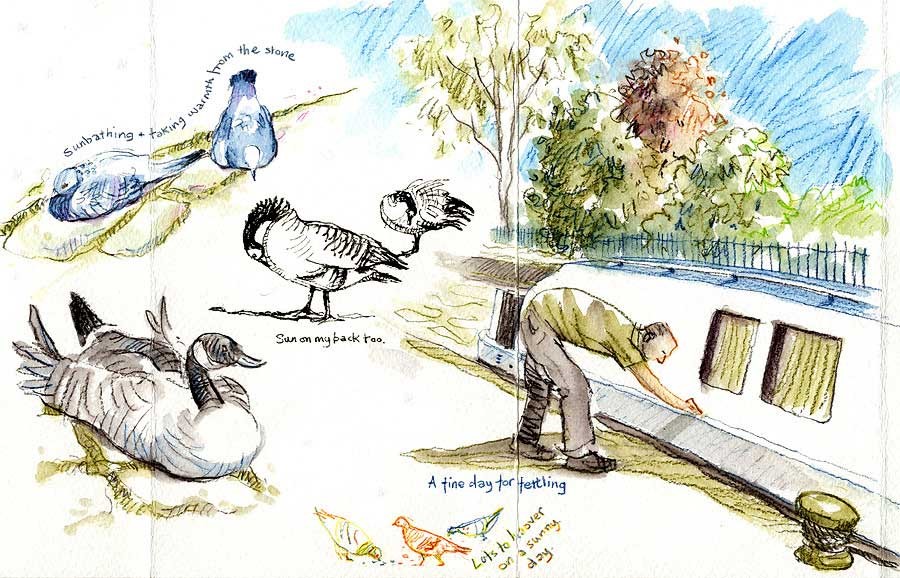 Participants
Classes will be no larger than 16 (minimum of 5 participants). People with any level of experience are welcome – the class will be suitable for beginners as well as the more experienced sketcher.

Meeting Information
Our day will begin and end at the entrance of Winthrop Hall (west side of the building) on the UWA campus . We will meet at 9.45 for a 10am start. Please be prompt, as we will be moving around. The class will finish at 4.30pm.
Supply list
You won't need a sketchbook. A hand-made, 300gsm watercolour-paper, concertina sketchbook will be provided to each participant, but bring a piece of stiff card or lightweight board, approx. 13" x 9.5" (33 x 24cm) and 2 or 3 medium binder clips.
Bring the art materials you generally use, but please ensure you have:
* a set of watercolours
* a small selection of watercolour pencils (NB if you're buying them especially, my personal favourites are Derwent Inktense)
* a largish watercolour brush (approx size 10)
* Something for bold line-drawing (eg graphite stick, brush-pen, or fountain pen)
* two small water pots and a paper towel or rag.
Bring a sketching stool or folding mat. We will try to keep out of the sun, but please wear sunscreen and bring a hat.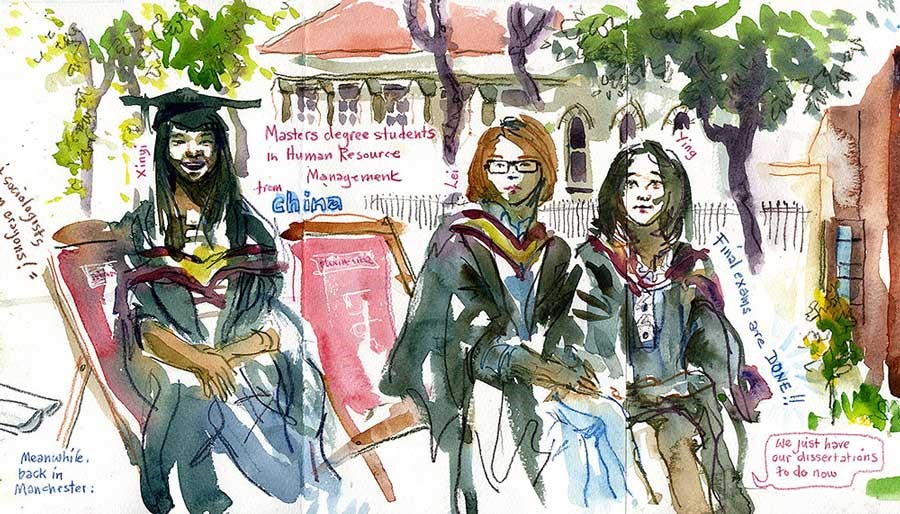 To Book
The cost of the workshop includes a picnic lunch, water and your hand-made concertina. All participants will also get a handout, so they can remember and practise the tips later.
Fees are refundable up to one week before the workshop, subject to a $60 cancellation fee. No refunds will be possible after February 10th. In the event of too few participants, all fees will be refunded.
***