About this Event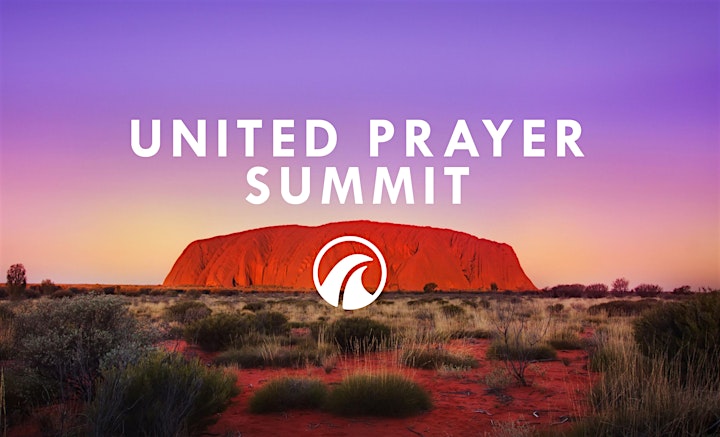 ABOUT THE SUMMIT
UNITED PRAYER SUMMIT is a 24-hour, prayer and intercession conference designed to fuel the prayer movement. Our goals are:
to gather united, Spirit-filled churches to a contend for nationwide spiritual awakening through extraordinary prayer and worship.
to invite believers to a 40-day fast (17 May - 25 June 2020).
to teach and equip the Body of Christ with resources that will fuel the prayer movement.
The Summit Pass allows access to all sessions of the conference, the Prayer Room, and to free morning and afternoon tea on Saturday. Lunch can be purchased on sight and some surrounding cafes.
SUMMIT SPEAKERS
DANIEL BATES (SESSION 1, Friday Night)
Ps. Daniel has been in full time ministry for 10 years and in that time has seen many lives impacted and come to the knowledge of Jesus Christ because of his strong evangelistic edge. Pastor Daniel believes in the power of prayer and has developed a hunger to see healing, miracles, signs and wonders in the church again, and as a result has witnessed many people be healed, set free and baptized in the Holy Spirit. In 2018, Daniel stepped out in faith to begin a new ministry of healing evangelism that has already impacted thousands and seen hundreds receive miracles and healings.
DAN PARKER (SESSION 2, Saturday Morning)
Ps. Dan is the Senior Pastor of Kingston City Church and the Chairman of CRC Churches in Victoria and Tasmania. Dan's heart is to see young people rise to the call of God on their lives. He is involved in mentoring and resourcing leaders to grow and transform cities and nations. Through Dan's ministry, churches and schools are being birthed and revived in the city of Melbourne, as well as in war torn regions such as Turkey and Syria.
PAUL MAGNO (SESSION 3, Saturday Morning)
Ps. Paul is the Lead Pastor of Maroondah City Church and vision-caster of United Prayer. An intercessor for Revival, Paul's passion is to see a grassroots movement of Spirit-filled Christian churches in massive, united prayer gatherings.
SUMMIT SCHEDULE
Friday night
Registrations open, 5PM
Session 1, 7-9:15PM
Prayer Room runs from 9:30PM-1AM (Friday) & 5- 8:30AM (Saturday)
Saturday
Session 2, 8:45-10:30AM
Session 3, 11:00AM-12:45PM
Lunch Break
Session 4, 1:45-3:45PM