Description
Being a Director is a little more complicated than you know. Don't risk the family home. Come and along and get in the know. Ignorance is no excuse.
Are you a Director of a company?
Do you understand your legal obligations as a company director?
Do you know how to protect your assets?
The training will cover:
• Understanding your duties as a Director
• The serious consequences for breaching Directors Duties
• Understanding ATO payments, notices and reporting
• How to protect your assests, and identify & manage risks
Speaker:
Andrew Jeffers
CEO of Shuriken Consulting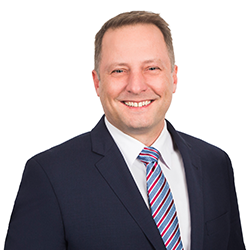 With over 20 years experience as an accountant, Andrew specialises in corporate structuring, asset protection, business growth, information technology. He is the person to call for expert advice on all matters relating to business growth.
Bred into the accounting arena by his father Kerry Jeffers, a CPA registered tax agent who owned his own public practice for over 45 years. Andrew's business acumen developed as a school boy working in the practice assisting with bookkeeping and tax return preparation.
Andrew's natural flair and thirst for knowledge was further nourished by his choices of study and he currently holds a Bachelor of Commerce from the University of Western Sydney, a Master of Commerce from Macquarie University, a Master of Science (e-Business) from Westminster University (London) and is currently completing a Master of Law & Legal Practice at the University of Technology Sydney.
Andrew is in a unique position being a qualified accountant but also as a man who has cut code through his involvement in many IT / Software ventures. These have ranged from start-ups to established businesses. He is one of the few experts in the field in Australia and he has been called upon to provide in-depth valuations of IT companies in the past.