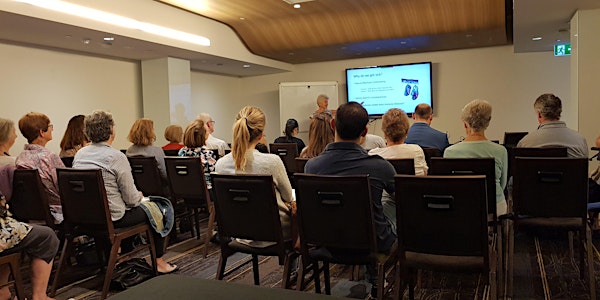 Understanding Eye Patterns to give you the Leading Edge in Sales and Leader...
Location
WeWork
333 George Street
Sydney, NSW 2000
Australia
Description
Lynda Dyer is a Eleven (11) Time Best Selling International Author and Master NLP (Neuro-Linguistic Programming) trainerand Coach and is passionate about helping people succeed in their personal and professional life.
The Eyes assist you to know what is going on for your client because they access the brain's filing system. A great leader or sales person knows how to read the eye patterns to find out what the client wants and guides them to the most appropriate questions before making the next statement or suggestion.
Great questions from the leader based on eye patterns give the best results so everyone wins. This is one of the most important skills of rapport with a client and so few leaders learn it. Get this cutting edge information and pass it on to your team. This will be a practical workshop so expect to be dazzled.
Example: While demonstrating this skill in front of a large Women's Networking Group Lynda discovered that one of the leaders of the group was using the incorrect eye patterns and so always felt she had a bad memory. This affected her everyday business activity including forgetting to get back to people, do certain tasks etc. When her Eye Patterns were corrected in 10 minutes she was so excited and relieved and went on to do great things in her business.
Testimonals
"….my entire outlook on life and challenges has changed. I was always a fighter and one who doesn't give up easily. [Now] I am much more focused and dead-on serious about targets/ goals that it scares even me."
BT Ministry of Finance
What you learn in this seminar you already knew. It just helps you realise that you did know it and it helps you put your thoughts into words so you can now justify your actions. There are no more excuses – you know the truth. From this information you can only go forward.
Jacob, Qantas, Sydney
Event Details
When: April 2, 2019 – 6pm till 8:30pm
Where: We Work – 333 George Street – Sydney CBD
Cost: $15