UNAAV Young Professionals join the conversation on Social Entrepreneurship
Description
"What business entrepreneurs are to the economy, social entrepreneurs are to social change. They are the driven, creative individuals who question the status quo, exploit new opportunities, refuse to give up, and remake the world for the better." -- David Bornstein, author of 'How to Change the World: Social Entrepreneurs and the Power of New Ideas'

The UNAAV Young Professionals invite you to join us for a networking event on social entrepreneurship. Hear from and engage with inspiring, successful entrepreneurs in small group discussions. Explore local and global dynamics to social entrepreneurship in finding solutions to social, cultural and environmental challenges.

Event details:
Date: Thursday 6th October 2016
Time: 6PM for 6:30PM start
Venue: Level 3, 530 Collins Street, Melbourne VIC 3002
Cost: $22 (UNAAV members), $27 (non-members)

Guest entrepreneurs include:

Geoff Gourley, One10 incubator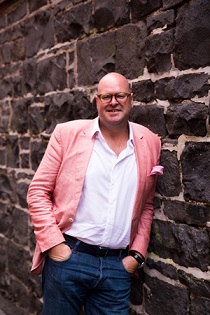 Geoff is the founder of One10 and co-founder and director of the Impact Investment Fund. He started on his mission with an idea to create an accessible and transformative social enterprise accelerator to empower socially-conscious innovators. He is a Rare Birds Global Ambassador, aspires to create an inclusive world where business does good, and is always looking to work with and support bright and motivated people to drive positive change.

Madeleine Buchner, Little Dreamers Australia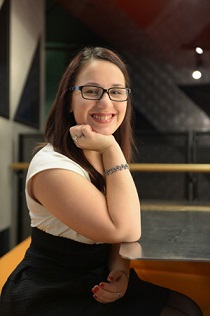 Madeleine is the founder and CEO of Little Dreamers Australia which she launched at the age of 16. Developed to support young people put into the position of caring for a parent or sibling with a chronic illness, mental illness, disability or drug/alcohol addiction, Madeleine has changed the lives for hundreds of young carers. Not only does she run programs to support these often forgotten young people, Madeleine has become a face for political reform and development for policies regarding young carers.
Lyndon Galea, Eat Up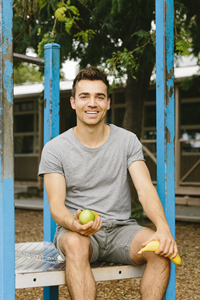 Lyndon started Eat Up in response to a local newspaper article that highlighted local kids who were regularly going hungry at school. Eat Up provides a free lunch to disadvantaged primary school children who would otherwise go without. Since the first delivery in 2013 in Lyndon's hometown of Shepparton, Eat Up has delivered over 25,000 lunches and now supports 41 schools across the state. Eat Up now aims to support hungry kids right around the country. In recognition for his work with Eat Up, Lyndon was named one of the 200 most influential people in the 'for-good' sector by Pro Bono Australia.
Dan Poole, Crêpes for Change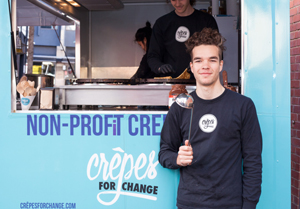 Dan is the founder of Crêpes for Change: a social enterprise that operates a string of hospitality ventures reinvesting all profits into their goal of eliminating youth homelessness in Australia
Alastair Pryor, Totes Making A Diff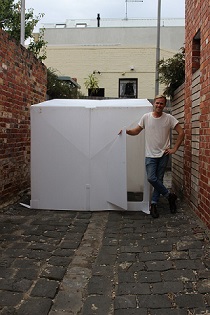 Former Victorian Young Achiever, Alastair has an interesting story to tell. From developing shelters for some of the largest charities in the world to his new social enterprise Totes Making A Diff, he will shed some light into how to lead a quest with limited resources.

Peter Christo, Strategic Business Development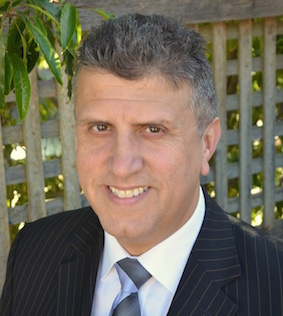 Peter works with startups and new venture owners as an advisor/coach, educator and business development facilitator. More recently Peter has been working with a number of firms including ASX Listed company Novatti Ltd in the mobile money and payments space, digitising economies in the Pacific, the North and South East Asian regions. Peter works with NFP's, Aid organisations, Governments, Telco's, and banks to deliver vital payment infrastructure into developing economies and communities, connecting less advantaged people to the formal finance sector and enabling them to participate in the wider economy, accelerating the rate at which they move out of poverty and help them hold on to their economic gains.

Michael Johnson, Momentary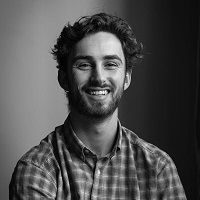 Michael is the founder and creative director of Momentary. After working as freelance filmmaker, Michael decided to combine his passions of storytelling, filmmaking and social change to create Momentary - a video production studio that uses storytelling for social impact. Momentary has helped many purpose-driven organisations create awareness about social causes, engage passionate communities and attract donations.


Event schedule:
6.00pm – 6.30pm Registrations
6.30pm – 6.45pm Welcome and introduction of guest entrepreneurs
6.45pm – 7.00pm Conversation Session 1
7:00pm – 7:05pm Table Switch
7.05pm – 7.20pm Conversation Session 2
7.20pm – 7.35pm Closing and reflections on conversations, followed by Networking
7.35pm – 8.00pm Networking