UN Peacekeeping: Greater Accountability Toward the Local Population in the...
Description


United Nations Peacekeeping: Greater Accountability Toward the Local Population in the Era of #MeToo & #AidToo
United Nations peace operations have an impressive record of maintaining peace and preventing conflict in war-torn states, and have evolved over time with innovative mandates to address modern conflicts. The exercise of wide-ranging powers, however, comes with risks of failure and unintended consequences. Like any organisation, the UN is subject to flaws in decision-making that result in harmful impact to the local population, with peacekeeping at the forefront of concerns relating the UN's accountability gap. This panel will discuss the challenging questions relating to legal and ethical accountability in UN peace operations, with proposals for priority areas of reform. The discussion will be framed in light of efforts by the Secretary-General to address sexual abuse and exploitation, and the intensified international scrutiny on accountability of the entire aid system.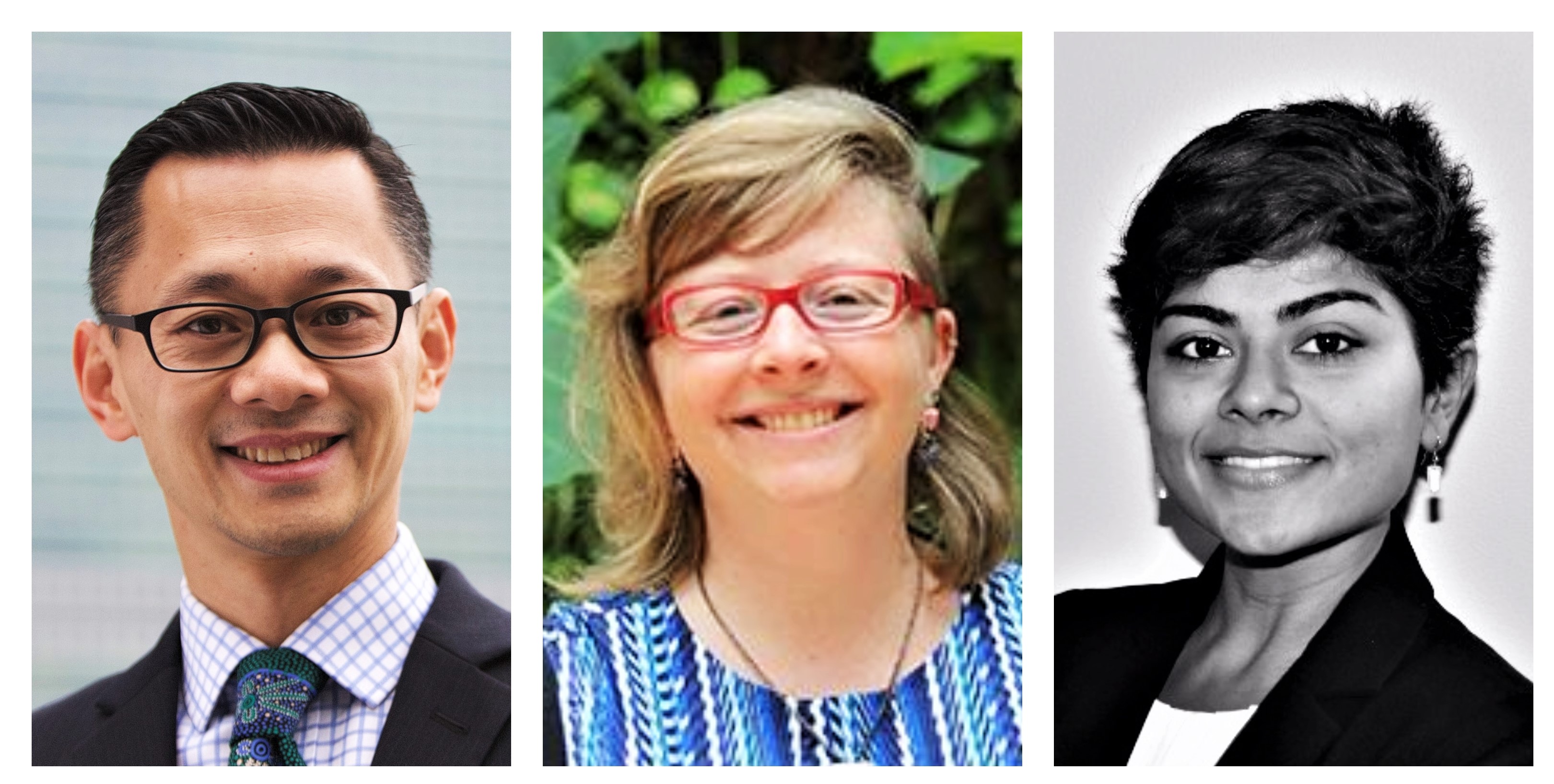 Kevin Chang - Chair, Panellist
Kevin Chang is a lawyer and a Visiting Scholar in Peace and Conflict Studies at the University of Sydney. He is a specialist in human rights and international law and has served the United Nations across peacekeeping, development and humanitarian operations. Kevin is currently the UN's Rule of Law and Justice Advisor in Ethiopia, having previously served as senior advisor in UN peacekeeping missions in South Sudan (UNMISS) and Timor-Leste (UNMIT). He has also worked for the UN in Pakistan, Nepal and at Geneva Headquarters. Kevin was previously Senior Legal Officer in the Australian Attorney-General's Department, having also worked as a human rights advisor in Fiji and Myanmar. Follow @KevinCChang
Melanie O'Brien - Panellist
Dr Melanie O'Brien is Senior Lecturer in International Law at the University of Western Australia, teaching International Humanitarian Law and Public International Law. Melanie is a legal practitioner who has worked at several Australian universities; National Human Rights Institution of Samoa; and Legal Advisory Section in Office of the Prosecutor at the International Criminal Court. She authored Criminalising Peacekeepers: Modernising National Approaches to Sexual Exploitation and Abuse (2018, Palgrave). Follow @DrMelOB
Sharanya Kanikkannan - Panellist
Sharanya Kanikkannan is a Legal and Policy Adviser for AIDS-Free World and its Code Blue Campaign, which advocates for independent solutions to the crisis of UN sexual exploitation and abuse. Sharanya worked with a Haiti-based law firm on the Georges v. United Nations case involving the UN's introduction of cholera into Haiti and assisted mothers of children fathered by peacekeepers who were making claims for support. She has a background in aid, working for Concern Worldwide as a gender-based violence expert, as a human rights officer for the United Nations peacekeeping mission in the Democratic Republic of Congo (MONUSCO), and as a consultant for the United Nations Development Programme in East Timor. Sharanya is currently based in Mali. Follow @sharanyakkn

This event, organised by the Department of Peace and Conflict Studies, the University of Sydney, is part of Geneva Peace Week that will be held in Geneva, Switzerland 5-9 November 2018.
Enquiries: peacebuilding@outlook.com