Description
Do you have a big idea?
#UberPITCH brought together some of Australia's biggest entrepreneurial superstars. Many missed out on getting their ideas heard.
Want to get in front of investors? Join us for our UberPITCH workshop and networking event, presented by Investible and Mark Bouris.
Uber has partnered with Investible and The Mark Bouris Show to bring an exclusive UberPITCH event to Sydney.
You'll learn about entrepreneurship from Creel Price (Founding Director of Investible) and Mark Bouris (Executive Chairman of Yellow Brick Road Group) and have the chance to pitch your idea to top-tier angel investors.
The interactive workshop, based on unique methodology designed by Creel Price for the Branson Centre of Entrepreneurship, will allow you to crystallise your business model and learn how to create a multi-million-dollar pitch.
Every participant will get the chance to pitch to a top-tier investor and receive personal feedback. Enjoy the unique opportunity to have a seat at the table with Australia's leading investors and entrepreneurs eager to hear about the next big idea.
The top pitch of the day will be chosen by Mark Bouris, Trevor Folsom (Angel Investor, Founding Director of Investible), John Winning (CEO of Winning Group, Founder of Appliances Online), Craig Blair (Co-Founder and Managing Partner of AirTree Ventures) and Lisa Messenger (Editor of renegade COLLECTIVE). The winner will get a place on the Branson Centre Bootcamp powered by Investible (valued at $5,000) and the chance to appear on The Mark Bouris Show.
This is an exclusive networking event and tickets are very limited. With invaluable insights from a variety of business leaders, VCs, and investors, we expect demand to be high.
Tickets are are now SOLD OUT. Make sure to put your name on the waitlist to be the first to hear about our upcoming January event.
All proceeds will go to Club Kidpreneur Foundation, dedicated to encouraging entrepreneurial spirit in children.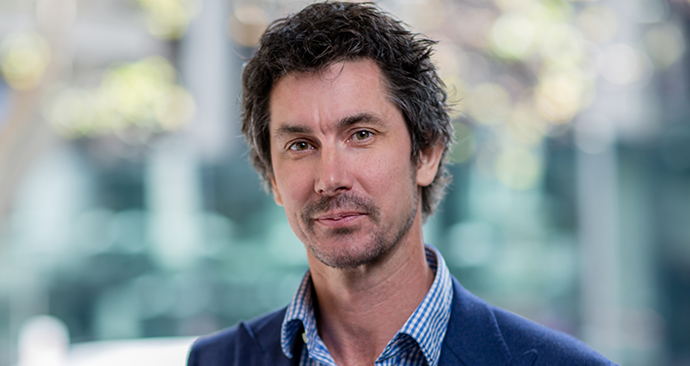 Creel Price
Described by Sir Richard Branson as 'the living, breathing definition of an entrepreneur', Creel Price is one of Australia's most prolific entrepreneurs. Creel co-founded Blueprint Management Group in 1996 with just $10,000 in capital and sold it a decade later for $109 million. Following this success, he dedicated his career to encourage more globally inspired people to become entrepreneurs. His endeavours include founding business generation lab Investible, the Club Kidpreneur Foundation, and developing curriculum for the Branson Centre of Entrepreneurship.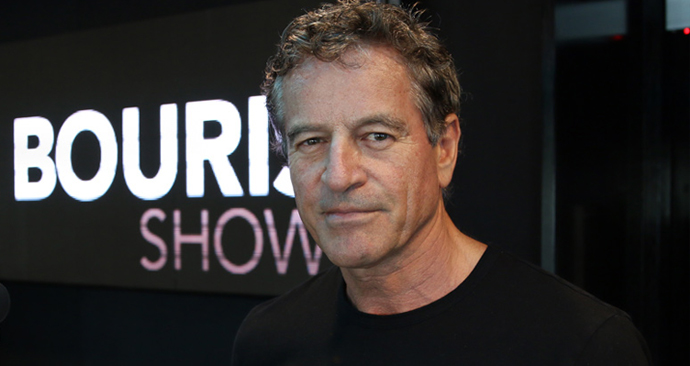 Mark Bouris
Mark Bouris has established a successful career from building disruptive businesses to challenge the market and provide smarter solutions for consumers. Mark's current positions include Executive Chairman of Yellow Brick Road Group (ASX:YBR), Executive Chairman of TZ Limited (ASX:TZL) and Chairman of Anteo Diagnostics (ASX:ADO). He is also Adjunct Professor for Banking & Finance and Business Law & Tax at University of New South Wales Australian School of Business.
Business leaders:
Creel Price - Serial Entrepreneur, Founding Director of Investible

Mark Bouris - Executive Chairman of Yellow Brick Road Group
Craig Blair - Co-Founder and Managing Partner at AirTree Ventures

John Winning - CEO of Winning Group, Founder of Appliances Online
Trevor Folsom - Founding Director of Investible, Australia's leading Angel Investor

Lisa Messenger - Entrepreneur, Author, Editor of renegade COLLECTIVE

Wyatt Roy - Assistant Minister for Innovation

David Rohsheim - General Manager, Uber ANZ

Jeremy Liddle - CEO of Capital Pitch, President G20 YEA Australia

Amanda Price - Senior Vice President of Innovation at Advance

Andrew Gee - Executive Director at Macquarie Bank

Anthony Johnston - Head of OgilvyVentures at Ogilvy

Damien Tampling - Technology and Media Partner at Deloitte, Head of Deloitte Ventures

David Fraser - Angel investor

David Kowalski - Angel Investor, Director at Green Lane Digital

Neil Douglas - Angel Investor

Gary Visontay - Founder of Right Click Capital, Director at Sydney Seed Fund

Tony Surtees - Director, Investor, Board Member at Advance, Co-Founder of Zeetings

Eitan Bienstock - Director at ATP Innovations, Mentor at Muru-D

Michael Robinson - Associate at Macdoch Ventures

Dean McEvoy - Startup Founder and Investor in IconPark, Blackbird Ventures, Co-Founder of Spreets

Justus Hammer - Director at AXIS7, Online Investor and Advisor, Co-Founder of Spreets

Simon Griffin - Angel Investor, previously OzForex Chief Commercial Officer

Margot Balch - General Manager The Grid Fund at Tempus Partners

Hugh Bickerstaff - Director of Commercialisation at Investible

Kevin Cheung - Founder & Managing Director UNIKC Group

Keith Lane - Mentor, Coach, former CEO of Leading Edge Group
Event Highlights:
Get inspired: "One Thing to Win at The Game of Business" keynote speech by Creel Price

Crystallise your business model: "Business Model Blueprint" interactive workshop – Learn how to get from a great idea to a viable business model

Create a winning pitch: Elevator Pitch workshop – Learn from industry experts and entrepreneurship thought leaders

Receive insider tips from angel investors: Exclusive advice from Mark Bouris and top angel investors in Australia

#UberPITCH your idea: Pitch your idea to investors for a chance to raise capital, win a place at the Branson Centre Bootcamp and appear on The Mark Bouris Show
Event Partners:

Contact: connect@investible.com
Organiser of UberPITCH workshop, presented by Investible and Mark Bouris