Description
Hello and welcome to the greatest show here
If you don't like heights this could be one to fear
But if you have an idea you would like to present
Step inside our circus and ferris wheel event...


Welcome to the magic,
We will be combining the startup hustle with the carnival like excitement that we all enjoyed as kids.
So ladies and gentleman, boys and girls, here is what is going down (or should we say up?)...
You have all heard of the "Elevator pitch..." well welcome to the world's first "FERRIS WHEEL PITCH
We will be putting startups inside the Ferris Wheel with investors and corporate partners, giving them one "spin" to pitch their idea. This is a sure way to help people… get their idea off the ground.
There will also be carnival themed booths on the ground to help entertain everyone soaking in those theme park vibes. Think of kissing *ahem* we mean pitching booths, knock over the cans and a pie eating competition!
Circus program
1pm sharp start, to 3pm at Luna Park
3:30pm to 6:30pm will be aftercircus networking drinks at Ovolo Woolloomooloo! O-so-good!
How do we watch!?
There are two kinds of tickets so there is no excuse!
Carnival Pass: If you would like to join us at Luna Park please grab your Carnival Pass ticket, these are very LIMITED.
Take the Circus home: If you can't make it or we are sold out please still grab your free Digital pass to watch the live stream of the pitches (a camera will be in the ferris wheel carriages) and entertainment!
If this is just the opportunity you have been waiting for to grab and finally run away to join the circus, then that is ok too. We are all misfits at the end of the day... why do you think we had to start companies and hire ourselves?!
Want to apply to pitch?
Jump on this typeform here for more details to apply for the opportunity to pitch on the Ferris Wheel.
https://twospace.typeform.com/to/I93P1W
You just have to answer some questions and record a 60 second pitch on instagram, we welcome any creativity!
You can watch some of the pitches that have been put up on our Facebook or Instagram pages @twospace.club
Don't forget on video applications to hashtag #twospace #ferriswheelpitching and tagging @twospace.club
Wouldn't be a carnival without FREE Food & Drinks for everyone!
Food will be catered by Luna Park and also drinks will be sponsored by our long time partners and friends Young Henrys.
Carnival styled booths on the day
We will be announcing more these as we get closer to the date!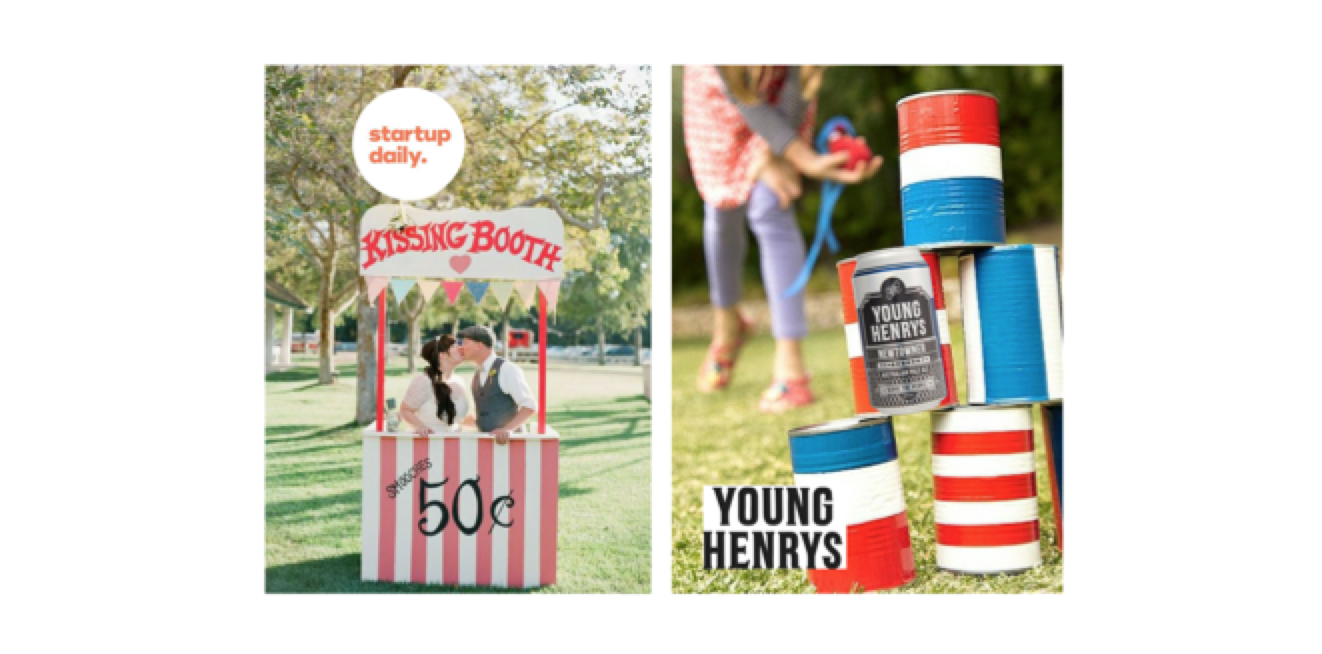 #1 The Kissing Booth... excited to share ne of them will be a Kissing styled PITCHING BOOTH in partnership with Startup Daily! This is great for you entrepreneurs at any stage but we hope you're not camera shy because some of these might even be live streamed to the entire circus! You can just walk up to this kissing *ahem* we mean pitching booth and give a quick pitch no booking needed!
#2 Knock the Cans... take your best shot at a timeless carnival classic! This game is usually played with milk bottles but we're teaming up with Young Henrys for this one! Try to knock over a pyramid of their beer cans using a ball! Play for a chance to win some awesome prizes!
#3 Hot dog eating competition... this is a TwoSpace promise and will happen, we just haven't figured out how yet... but it will.
Investors & Corporate partners crazy enough to join us
We are announcing the investors and corporate partners that will be on the Ferris Wheel as we get closer to the event so keep an eye out!
So far we have announced the investors and reps from Equitise, Origin Energy, Commonwealth Bank, Alium Capital whom have invested in some local startups you may know including Hey You, Spriggy and Academy Xi and Shark Tank Deals.
You can read their profiles on our Facebook or Instagram pages @twospace.club but here is the line up!

Aftercarnival networking drinks
After the fun at Luna Park we will be hosting networking afternoon drinks at none other than Ovolo Woolloomooloo where they will treat. SendGrid will be providing their Startup Speedboat to take use directly to the wharf outside Ovolo Woolloomooloo! There will be a complimentary glass of champagne waiting for you when you arrive.

Meet the tattoo men, acrobats and bearded women that made this happen!
We at TwoSpace are an Aussie startup that turns restaurants closed during the day into co-working spaces. We also throw cool events to connect people.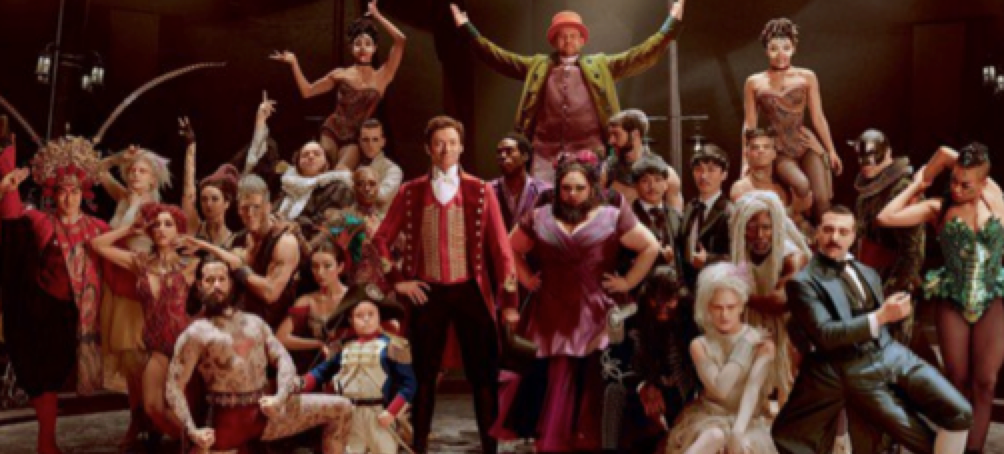 We have to thank our Hugh Jackman of a partner MYOB for helping make this circus of an event happen.

The lion tamers at Academy Xi are our long time event buddies that are in ring with us.

And thank you to all of our Community Partners Tank Stream Labs, Tech Ready Women, Startup Daily, Young Henrys, Startup Grind, SendGrid, Ufoodi, BlockToken, FNKY MNKY and of course Luna Park Sydney!