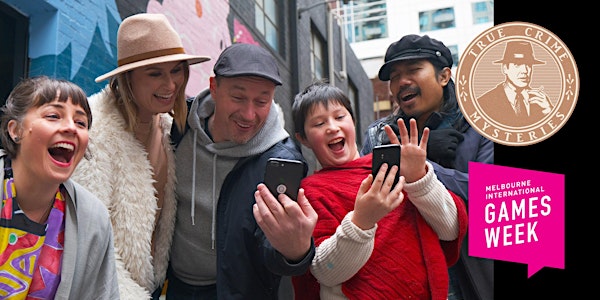 True Crime Mysteries: Misadventure In Little Lon - MIGW Launch Event
Event Information
Location
Front steps outside The State Library Victoria
328 Swanston Street
Melbourne, VIC 3000
Australia
True Crime Mysteries: Misadventure In Little Lon - Melbourne International Games Week Launch Event!
About this event
Join us for the launch of 'True Crime Mysteries: Misadventure In Little Lon' during Melbourne International Games Week. This immersive, augmented reality (AR) game challenges you to unravel an intriguing true crime from Melbourne's notorious red light district in 1910.
About The Event
Your adventure begins at the front steps of the State Library Victoria. From there you'll explore 12 heritage sites in Melbourne where the spine tingling crime went down over a century ago. It's about 3km(1-1.5hr) in total so wear your walking shoes!
You'll meet 'real life' characters as you explore the streets of Melbourne's past and can chat with the game makers at Little Lon Gin Distillery, Madam Brussels Lane from 2pm - 5pm.
As a special MIGW bonus, the first 100 players & anyone dressed in 1910 Edwardian attire will receive a free gift!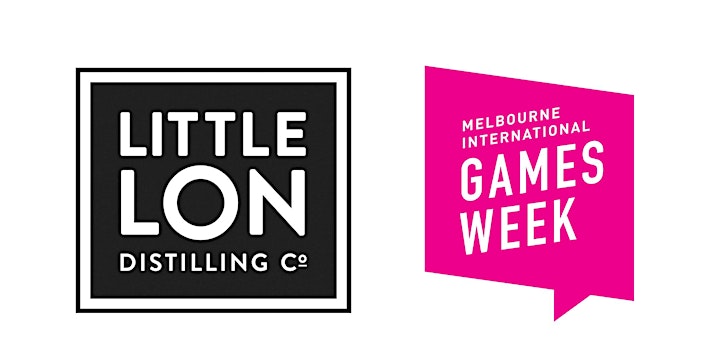 What Should I Bring?
You'll need a fully charged AR capable mobile phone - check if your device is compatible here.
From 6th October download True Crime Mysteries: Misadventure In Little Lon on the App Store Or Google Play ($4.99).
The game is best played with headphones so you can listen carefully to the characters.
Walking shoes & a curious appetite to explore a macabre side of Melbourne's past.
About The Game
'Misadventure In Little Lon' is the debut game in the True Crime Mysteries series. And the first time AR and true crime have been combined into a captivating, interactive gaming experience. Through your mobile device you'll explore heritage sites where the crime went down. Collecting clues and questioning the delightful deviates who lived in the lane ways of Little Lon. Are they telling truth or lies? You decide!
FAQ's
Is the game suitable for children too?
The app is rated 12+ on the App Store & M on Google Play. It's great fun for families with teenage kids to play together and learn a few things about Melbourne's history along the way. There are some adult themes & mild violence and sexual references.
Is it a free event?
Yes it's a free event & open to the public. You can trial the first 5 of 12 scenes for free. An in-app purchase ($4.99) is required to complete the game.
What If It's Raining
Bring an umbrella! Knowing Melbourne it will raining one minute, sunshine the next.
Is the game accessible for all audiences?
The game has been designed so locations are wheel chair accessible. Subtitles can be turned on for the hearing impaired. Our team will be there to help you navigate the game and the city if needed.
Can I play the game on an iPad/Tablet?
You'll need an AR capable mobile phone download the app. Check if your device is compatible here. The game will not be available on iPad or Tablet for the launch.
Need more info?
Get in touch if you need anymore details about this MIGW launch event hello@truecrimegames.com.
Supported by:

Released with the assistance of:
Date and time
Location
Front steps outside The State Library Victoria
328 Swanston Street
Melbourne, VIC 3000
Australia