Treat the Pelvic Girdle - 24 & 25 June 2017 - Laurie Fawkner presenter

Saturday, 24 June 2017 at 9:30 am

-

Sunday, 25 June 2017 at 9:30 am (AEST)
Event Details
*  Seven Step Process for balancing the Pelvic Girdle.
*  Assessment of the Pelvic Girdle including structural and postural assessments.
*  Range of motion and resisted testing.
*  Orthopaedic tests to differentiate between lesions of the hip, SI joint, Lumbar and Pelvis region which may
    exhibit similar pain patterns.
*  The Role of Myofascial Trigger Points in lower back pain.
*  Muscles that can refer pain to the lower back and hip.
*  Assessment and correction techniques for:

Quadratus Lumborum, Erector Spinae, Ilio-lumbar ligament, Psoas/Iliacus, Lateral and Medial Rotators, Tensor Fascia Latae and Ilio-tibial Band, Adductors and Pectineus, Direct Stretching, advanced massage and myofascial techniques and mobilisation to Pelvis.
This is a very hands on workshop. Please bring your massage table and equipment.

Presenter: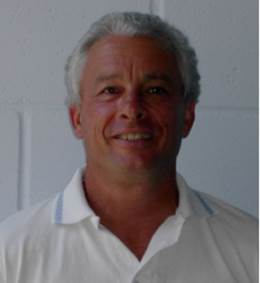 Laurie Fawkner graduated in Remedial Massage in 1989. As a full time Remedial Massage practitioner and business owner for more than 20 years Laurie has had the opportunity to work with many allied therapists as well as being involved with many teams nationally and internationally. He is also an experienced educator and has facilitated numerous sports and remedial massage trainings and is currently involved in teaching government training package courses. In addition Laurie has developed and presented programs for several private disability organisations in health and lifestyle and currently operates a dance school in Newcastle.
Qualifications are inclusive of:
Advanced Diploma of Health Science Soft-Tissue Therapy (10052NAT)
Diploma of Remedial Massage
Diploma of Traditional Chinese Massage
Sports Medicine Certificate
Kinesiology Certificate
Sports Trainer Level 1 & 2
Sports Massage Certificate
Onsen Muscle Energy Techniques
Mediball Pro Certification
Tai Chi and Qigong Instructing Certificate
 
Laurie's appointments to medical teams have included:
1998 Appointed Deputy Director Massage Services S.O.C.O.G
2003 Aust. World University Games Team – Deagu, Korea
2006 Aust. World Long Course Triathlon Team – Canberra
2006 Aust. Men's Veterans Hockey Trans-Tasman Series – Hobart
2009 Aust. World University Games Team - Belgrade, Serbia
2010 Aust. Men's Veterans Hockey Trans-Tasman Series.
Laurie has taught for SIBT in Vietnam and has also represented other organizations internationally. He enjoys teaching practitioners to master assessment skills and develop effective treatment plans.
 
Laurie is passionate about remedial massage and his favourite saying is "knowledge is wealth – so share the knowledge".
General:
To book: please book online or phone 1800 456 855.
Accommodation: contact LakeSpa for affordable accommodation on 43931200.
Pre-requisite: Bodywork or Massage qualification
Please bring: Massage table and equipment. Own lunch.
CPE: 12 CPE points (ATMS policy accrues 1 CPE point for each hour of approved educational time).
Cancellation policy:  bookings cancelled between 7 and 21 days before the seminar date are able to transfer the booking to another seminar. Bookings cancelled with less than 7 days notice before the seminar date will not be entitled to any refund.
Please note: if it is deemed that a seminar is not viable, it may be postponed or cancelled by ATMS. Participants of the seminar would be notified of the postponement or cancellation approximately 1 week before the scheduled date of the seminar.
It is not permissible to bring children to ATMS seminars.
When & Where

School of Integrated Body Therapy, LakeSpa
1 Callaghan Close
Charmhaven
NSW 2263
Australia

Saturday, 24 June 2017 at 9:30 am

-

Sunday, 25 June 2017 at 9:30 am (AEST)
Add to my calendar