Description
Join Muses Trio with guest artists from Vulcana Women's Circus for an intimate chamber music concert exclusive to Sunshine Coast HORIZON FESTIVAL celebrating music by living female composers.
Muses Trio with guest circus artist Bianca Mackail and Mayo Muto directed by Celia White AD of Vulcana Women's Circus offers adventurous audiences a secret glimpse into the current lives and processes of women in the current classical music industry. Experience a chamber music concert with a signature circus piece - the beginning of an exciting new show between Muses Trio and Vulcana Women's Circus. WATCH

Muses Trio will present seven leading women composers forging ahead in their field representing the strength, vitality and diversity of contemporary composition across the globe. The majority of these works will receive their Queensland Premiere performance at this event. The concert explores ways to deepen audience engagement and understanding of what it is to be a composer and a creative woman.
---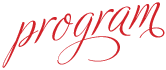 Welcome - guest speaker
USC Choir support act feature spot
Nicole Murphy - Spinning Top (AUS) (2016)
Jean Ahn - Flash of Ravel (Korean) (2011)
Gila Carcas - Beside the Lake at Taize (UK) (2004)
Christine Mccombe - Anregung (AUS) (1999)
Nicole Murphy - Surface 2 (AUS) (2013) * CIRCUS SIGNATURE PIECE
Joyce Wai-chung Tang - Snowy Landscape (HK) (2015-2016)
Emma Wilde - Aphrodite (UK) (2016)
Hilary Kleinig - Cockatoos (AUS) (2016)

---
Muses Trio discover, perform, collaborate, commission and record outstanding musical works written by women. Muses Trio are Christa Powell (Topology), Louise King (Cello Dreaming) and Therese Milanovic (Topology) who bring this relatively unknown yet vastly deserving collection of music to the stage and to enthralled audiences. A signature of their carefully curated public performance events is a guest speaker with an inspiring cause and a focus on celebrating exceptional artistic quality. Inspiring, collaborating, connecting, commissioning and supporting creative women to pursue and share artistic excellence are important aspects of their research and performance collaborations.


Organiser of TRAILBLAZERS with Muses Trio & Vulcana Women's Circus | HORIZON FESTIVAL