Trade Opportunities | Speaker David Engel, Australian Ambassador to Mexico
Description
The Sutherland Shire Business Chamber is pleased to invite members and guests to an event focused on trade and opportunities for local businesses.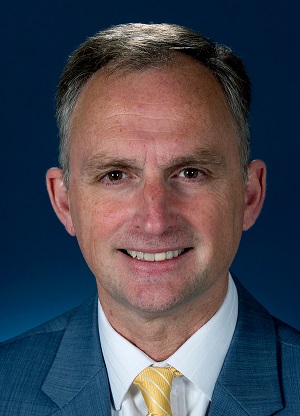 Dr David Engel, who is Australia's Ambassador to Mexico, will brief our audience about Australia's foreign and trade policy and what Australia's diplomatic pursuits mean for Australians and Australian businesses.
David is a senior career officer with the Department of Foreign Affairs and Trade (DFAT). Until recently, he was Minister and Deputy Head of Mission at the Australian Embassy in Jakarta, where he had earlier served as First Secretary. He has also served as Counsellor at the Australian Embassy in Washington.
In Canberra, Dr Engel has served as Assistant Secretary of DFAT's Policy Planning Branch and Assistant Secretary of the Global Issues Branch. He previously served in the Office of National Assessments as Assistant Director-General for Southeast Asia.
Dr Engel holds a PhD from the University of Edinburgh and a Bachelor of Arts (Hons) from the University of New South Wales. He speaks Spanish and Indonesian.
As well as an accomplished career David is proud of his Sutherland Shire heritage having attended Heathcote High School.
Come along and learn about opportunities for your business as well as a big picture look at what's possible in the world of global trade.