Description
Tomorrowland is back! Hear from the experts and contribute to the debate.
EARLY BIRD TICKETS $325 ON SALE UNTIL 17 AUG
This year we're ramping up the agenda. This year's theme is the Urban Story and Three Big Questions:
1. Environment – We're part of nature; so how do we build the buildings and cities that are good for us?
2. Finance – How do we efficiently allocate and price resources to pay for what we want?
3. Social/policy – The social contract is wearing thin. How do we create – and prove – there is shared value in our strategies and plans?
As with all TFE events, expect a spirited and interactive debate from the experts driving change and innovative thinking in the built environment. From biomimicry in urban design to the circular economy, indigenous design and the big technology disruptions coming our way faster than we think.
Buildings no longer stand alone. We are in an era of integrated precincts, networked cities and people wanting better connectivity where they live, work and play.
From autonomous vehicles to AI and the growing populations that we will need to house, how will infrastructure keep up? It's the disconnect between need and delivery that's often blamed for the social contract wearing thin, but getting and keeping the public on side is critical for cities that work for our economies and our society.
What are the creative ways that developers and financiers are working on to deliver the future we want and need? Let's identify the barriers and agree to remove them.
Last year's Investor Panel and The Inquisition were a huge success. So this year, they're back, bigger and better. You won't want to miss what we've got in store for you.
And, of course, the audience is always part of the action with TFE so we'll be opening up the floor for your contributions.
The program runs from: 8am to 4pm
Key sessions will include:
- The Big Picture
- Indigenous Design
- Biophilia & Biomimicy
- The Cities Agenda, Mobility & Infrastructure
- Buildings & the Circular Economy
- Technology disruptors
- The Inquisition & Investor Panel

Confirmed speakers include:
Haico Schepers – Principal, Building Physics, ARUP
Alice Thompson – Director, National Lead Cities & Regions, Planning & Infrastructure Policy - KPMG
Robert Harley – Former Property Editor at The AFR
Campbell Hanan – Head of Office & Industrial, Mirvac
Matthew Allen – Director, Bates Smart
Cheryl Desha - Associate Professor and Head of Civil Engineering at Griffith University
Brian Haratsis - Executive Chairman Macroplan, Brookfield
Samantha Hayes - Managing Consultant, Bioneering Australia
Terry Leckie - Founder and Managing Director at Flow Systems
Prof. James Murray-Parkes - Director of Science & Engineering, Brookfield Scientific Solutions Group and Professor of Practice at Monash University Department of Civil Engineering
Chris Wade - Property Lead and Director, Corporate and Project Finance, Clean Energy Finance Corporation
Dr Tim Williams - Cities Leader Australasia, ARUP and Chair of Open Cities
With more speakers to be confirmed on our website.


Lead sponsor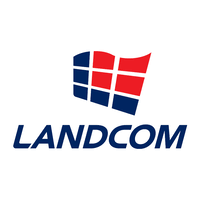 Sponsors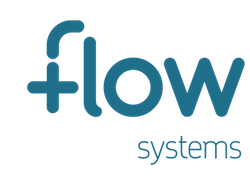 Venue host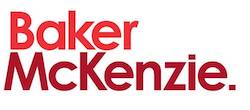 Special offer: Sign up to our TFE members community and Visit Tomorrowland for less!
Individual yearly membership – $247
Business yearly membership – $495
See our website for more information on member benefits