Location
Highfields Community Hub
55 Highfields Road
Highfields, QLD 4352
Australia
Description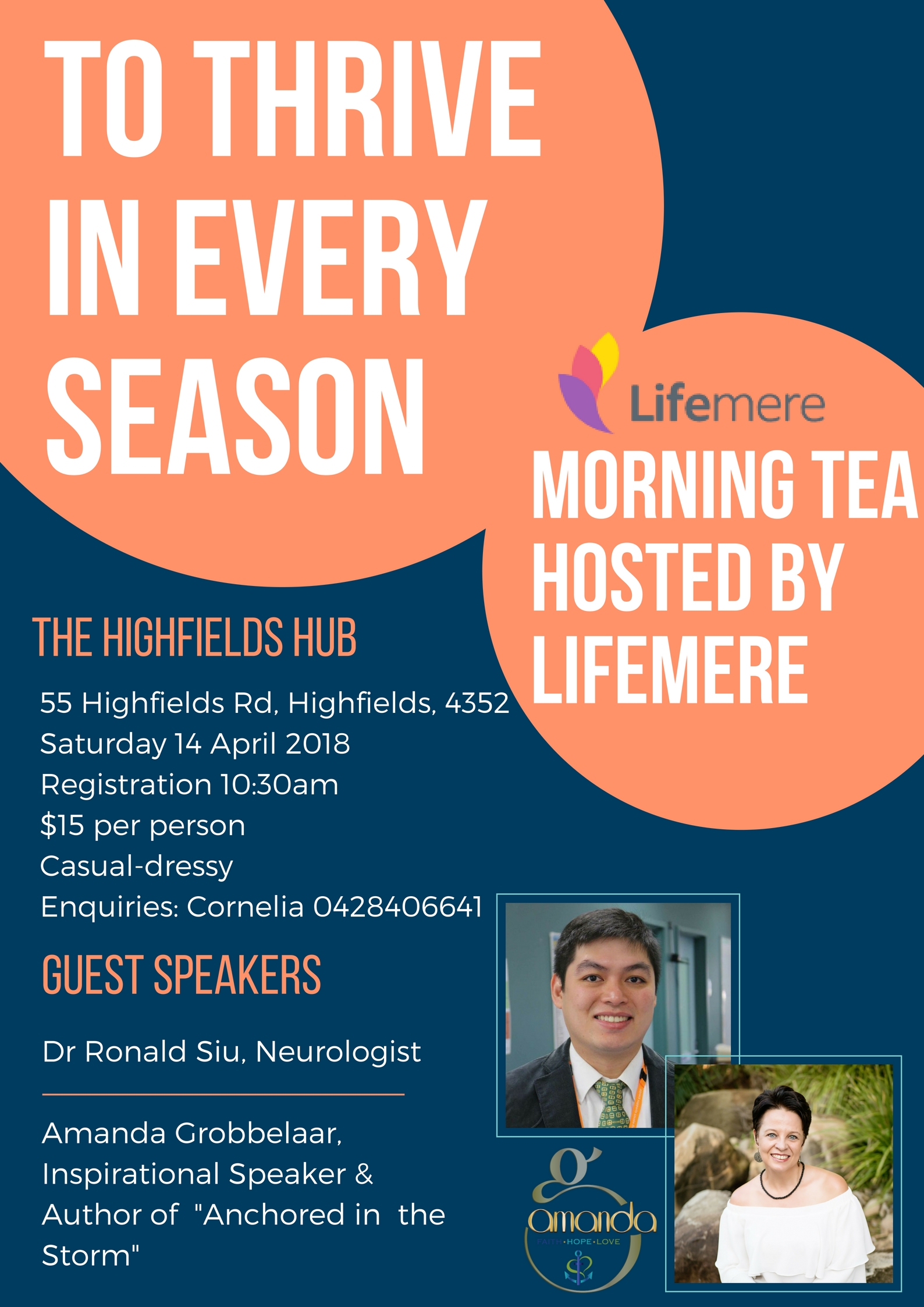 A Morning Tea with a different taste - Inspirational and Informative
Amanda Grobbelaar, the author of the Award-Winning Memoir Chronicles "Anchored in the Storm" will inspire with sensitivity and humour. After being diagnosed with Multiple Sclerosis, she refused to give up.
Amanda says "This is the only life we have; it is not a dress rehearsal and we should treasure each day for the gift it is; every moment should count.
There is no use in crying over what we think we have lost; we do the best we can today, with what we have today."
Amanda is joined by Dr Ronald Siu, a Neurologist from Toowoomba who will provide valuable insight into the crippling diseases MS and MND