Description
This July join us on the glorious Gold Coast for Australia's Tinker Tailor Artist Maker: The Creative Collective. Straight from the USA and Canada, you will meet and create with leading artists who are Masters in their field.
The Art is You Movement has been changing the lives of artists since 2005 and we are excited to bring this special event to Australia.
"The transcendent power of art, and creativity, is nothing new to me. I find few things as cathartic as emptying my emotions onto the page through writing. And few things as inspiring as witnessing an artist commit to their art with rawness and truth. Wild creativity lives within us all. Whether or not we play with it, whether or not we use our creative gifts to make art, only requires choosing to do so." – International Author and Speaker: Scott Stabile.
Your exclusive and carefully curated experience has been designed by Creator and Designer, Sallianne McClelland in close consultation with the artists. This experience invites beginners through to more experienced tinkers, tailors, artists and makers to truly immerse themselves into an environment that is open, accepting and inspiring.
Your Experience:
This is a full immersion experience with 6 International elite artists.
Start your mornings with Inspirational, self-help writer, and speaker – Scott Stabile.

Dive deep daily into six inspiring hours of Studio Session with your artist of choice.

Relax and delight in delicious, bountiful and nutritious luncheons with your creative collective.

Be spoiled with spontaneous snack attack moments each day.
Engage in exclusive Eat Cake Creator Evenings.*
Relax in our Private lounge area.
Exclusive access to onsite artist store.
Community Art Project.
Daily art giveaways.
Event Bag and handmade Tag.
Take a Breath:
Stay in the luxuriously appointed guest rooms or a suite with views across the ocean, hinterland or night lights of Surfers Paradise.
Relax poolside with a refreshing drink at Tales Bar.
Enjoy a workout in the gym or a walk along the beach, then hit the steam room or sauna for a little relaxation and rejuvenation.
Whether you are a beginner or a seasoned professional artist, it is always inspiring to have a mix of skills and people who are passionate about various mediums for creating along with those who want to try their hand at something new.

Experience: $195.00 per day*
All payments will be made online through our Event Store. You will be invited to set up an account so you may add additional days or events at leisure. Payment plans will be available for those artists wishing to attend for three or more days.
Wednesday 17th Happenings:
8:00am - Registration
9:30am - 4:30pm: Studio Sessions
5:30 - 6:30pm: One on One for One
6:30pm - Welcome by Scott Stabile, Eat Cake Creator: Hats and Hammers
Andrea Matus deMeng: Dreamscapes - Day 1 of 2
Seth Apter: Jokers Wild
Michael deMeng: Sanctum of the Forgotten Tune - Day 1 of 2
Kecia Deveney: Introduction to Fabric Surface Design
Sharon Payne Bolton: Between the Pages - Petite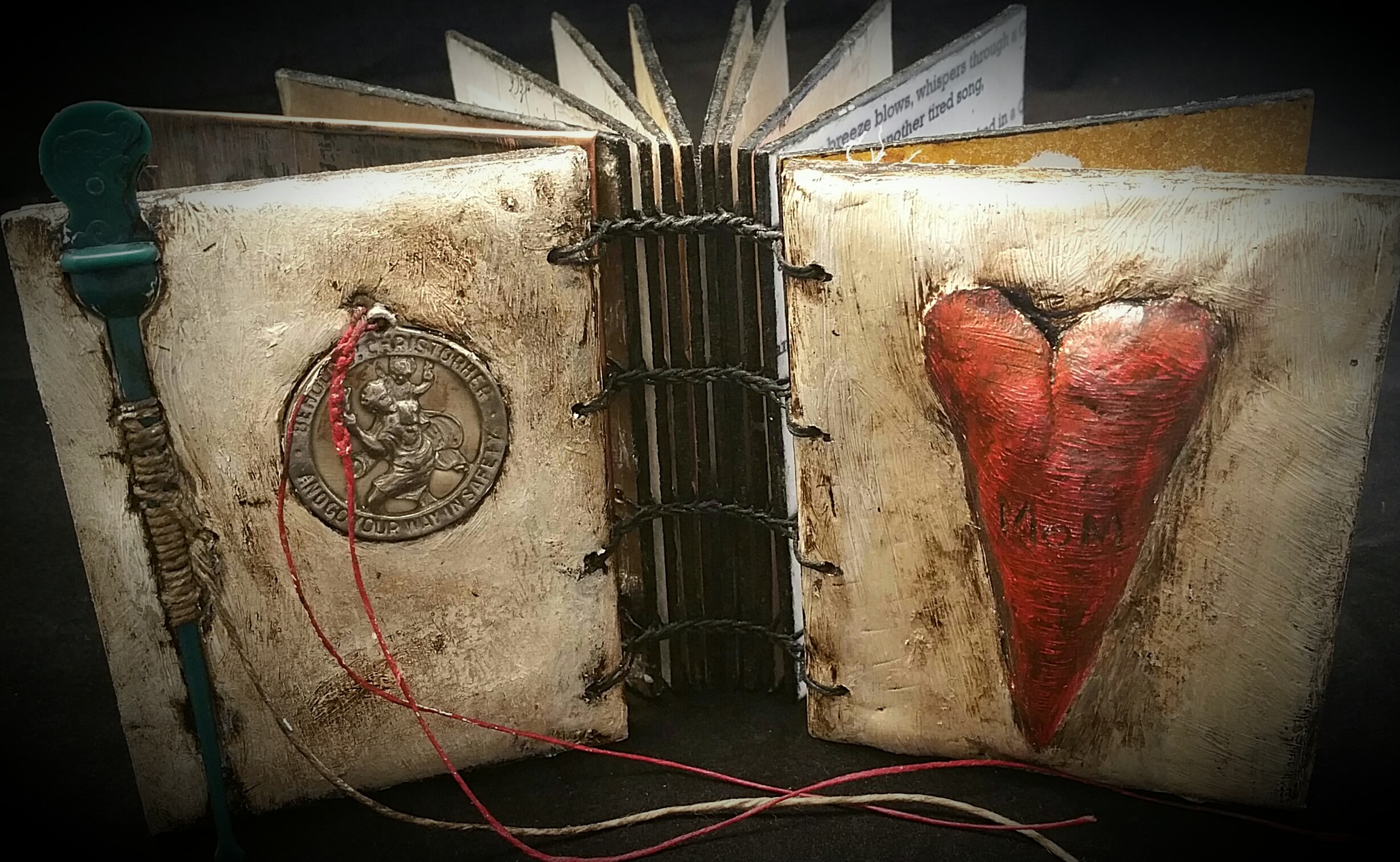 Thursday 18th Happenings:
8:00am - Hello World with Scott Stabile
9:30am - 4:30pm: Studio Sessions
5:30 - 6:30pm: One on One for One
6:30pm - Eat Cake Creator: Rhapsody in Resin
Andrea Matus deMeng: Dreamscapes - Day 2 of 2
Seth Apter: 50 Ways to Leave your Layer
Michael deMeng: Sanctum of the Forgotten Tune Day 2 of 2
Kecia Deveney: Hand Stitched Dolls
Sharon Payne Bolton: Inside the Box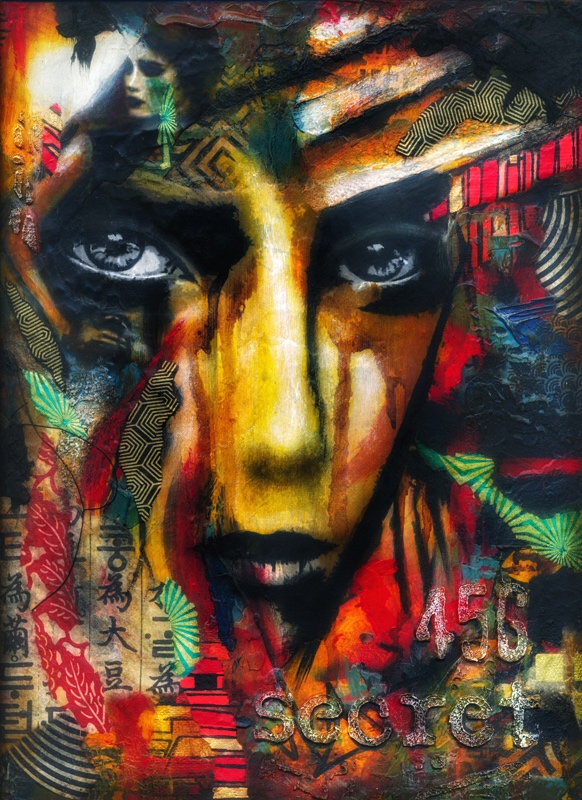 Friday 19th Happenings:
8:00am - Hello World with Scott Stabile
9:30am - 4:30pm: Studio Sessions
5:30 - 6:30pm: One on One for One
6:30pm - Eat Cake Creator: Textile Textures
Andrea Matus deMeng: Angels Amongst Us
Seth Apter: Get Baked
Michael deMeng: Thumbelina Theatre
Kecia Deveney: Soul Portal and Talismans
Sharon Payne Bolton: Inside the Box: Hertel
Scott Stabile: Writing Yourself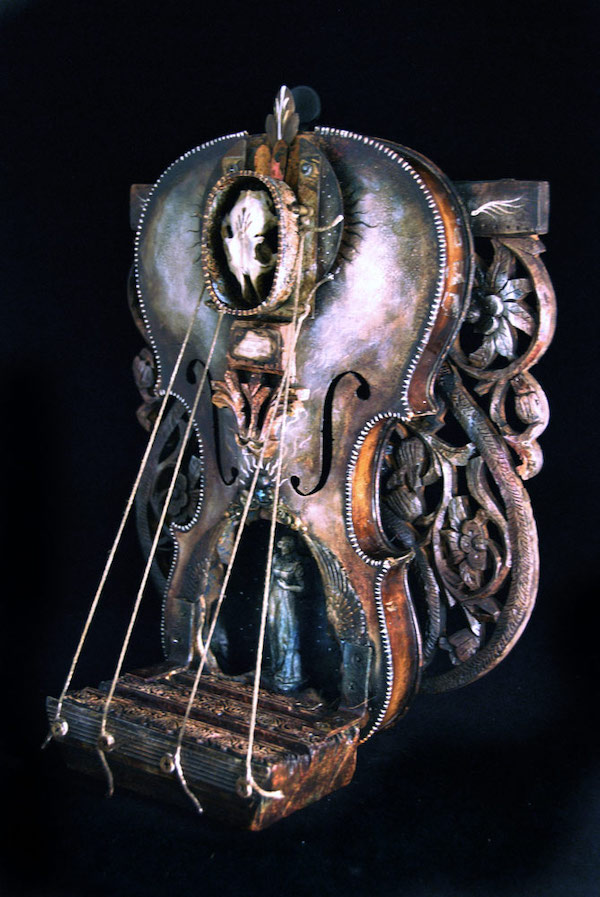 Saturday 20th Happenings:
8:00am - Hello World with Scott Stabile
9:30am - 4:30pm: Studio Sessions
6:30pm - Eat Cake Creator: Binding a Bushel
Andrea Matus deMeng: Urban Collage
Seth Apter: Bento Box - Day 1 of 2
Michael deMeng: Bocca del Destino
Kecia Deveney: Transformative Healing Doll
Sharon Payne Bolton: Covering the Pages
Scott Stabile: Writing Yourself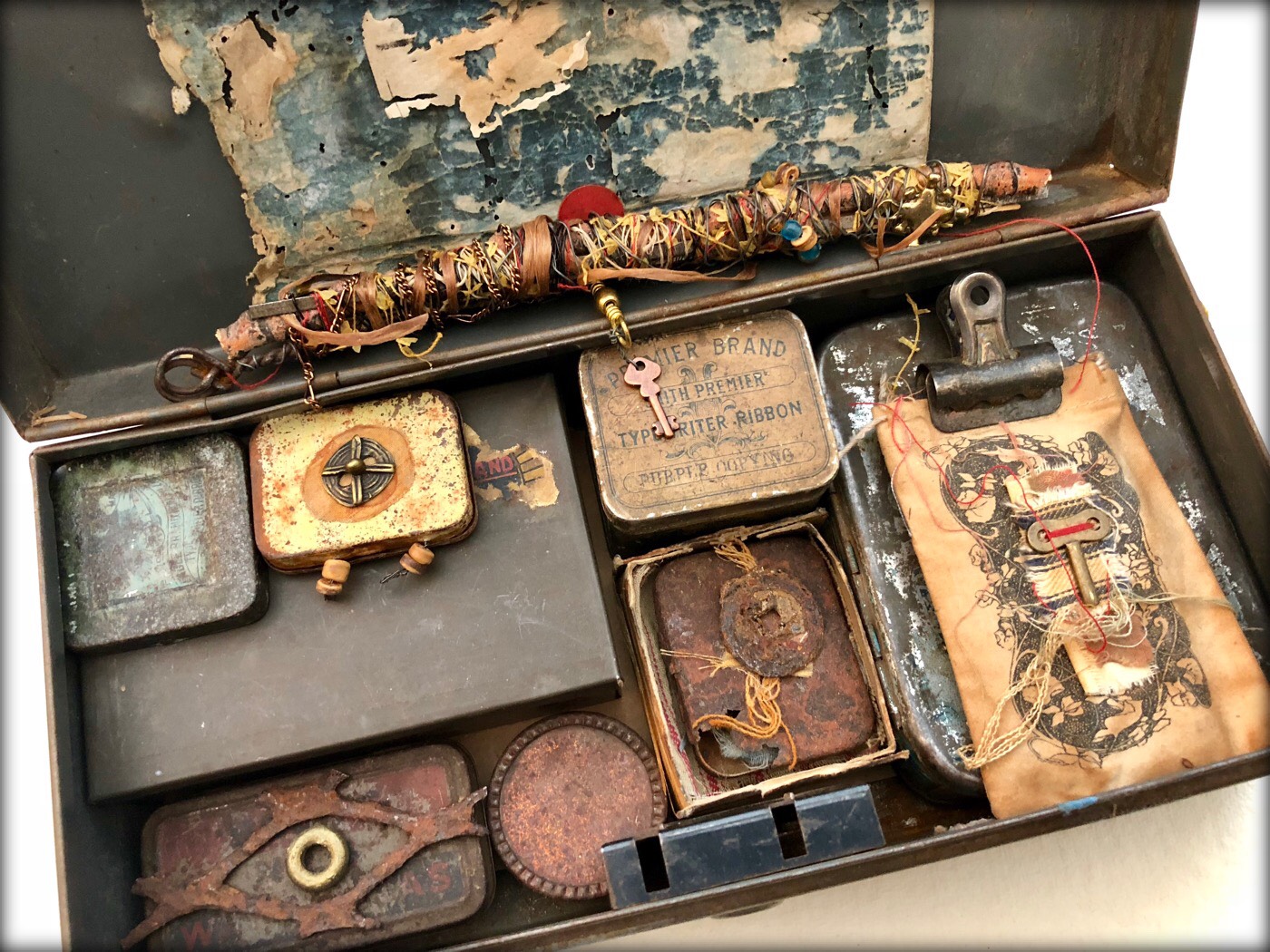 Sunday 21st Happenings:
8:00am - Hello World with Scott Stabile
9:30am - 4:30pm: Studio Sessions
5:30pm - Showcase and Close with Scott Stabile
Andrea Matus deMeng: Tin Type Tarot
Seth Apter: Bento Box - Day 2 of 2
Michael deMeng: Tinglers - Drip Monsters of Gojira Island
Kecia Deveney: Deconstructed Self Portrait
Sharon Payne Bolton: Between the Pages - Through the Looking Glass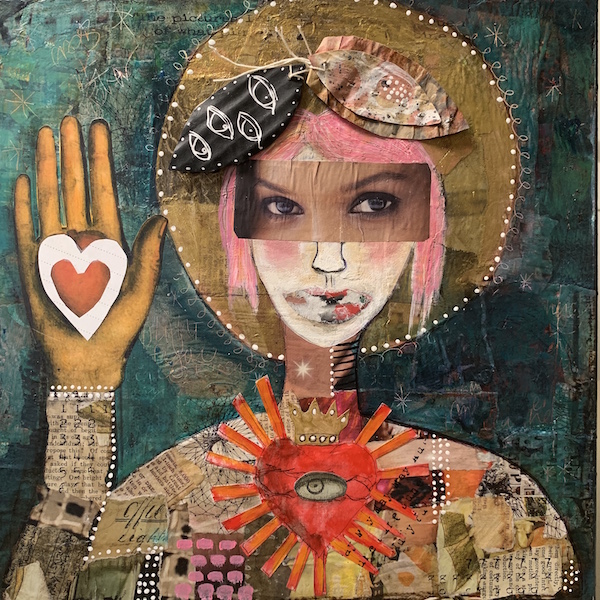 "There is simply no other event like it" – Alumni