Thriving in Uncertainty: Insights from Elite Performance Psychologists
About this event
******** Two Day Online Event***********
Whether you are seeking to navigate safely through a pandemic, training to be the world's best in sport, or learning to be better at work, smart people and performers turn to experts to help you get there faster and easier.
Performance psychologists are to the mind what coaches are to the body. Just like good coaches teach athletes how to train and execute physically, performance psychologists provide an operating manual for the brain and mind,
What You Will Learn:
• Different expert perspectives on what thriving through change looks like
• Thinking errors we make in uncertainty and how to respond in more helpful ways
• How thriving interacts with relationships, sleep, parenting, health, transitions, and more
• Pragmatic, tested tips to try
• Stories from psychologists who are applying their own lessons
Audience:
• Athletes and coaches
• Performers
• Professionals
Why This?
Pandemic uncertainty and change have rewritten our life's rule books for how to thrive. Many of our coping strategies and social outlets have been taken away. The sheer pace of change has meant we are racing to adapt to new circumstances, job responsibilities, and economic downturns, wondering how we will get through, and worrying about the future. We need an enhanced mental skill set to help guide us toward a happier, more resilient, and nimble way of being and performing.
Why Now?
Change is here. We need these skills now and in time for the new normal when it comes.
Why Us?
This group of seasoned psychology professionals--from sport, performing arts, and the military--knows how the mind works, and applies that knowledge to help athletes, performers, and professions to optimize performance under pressure, deal with doubt and fear, and thrive through change. They teach the key mental skills and mindsets that underpin sustainable, happier, high performance.
Webinar Details: (Two Day Online Event)
Saturday June 13 - 8:30am till 6:00pm
Sunday June 14 - 8:30am till 6:00pm
Investment: FREE
Speakers: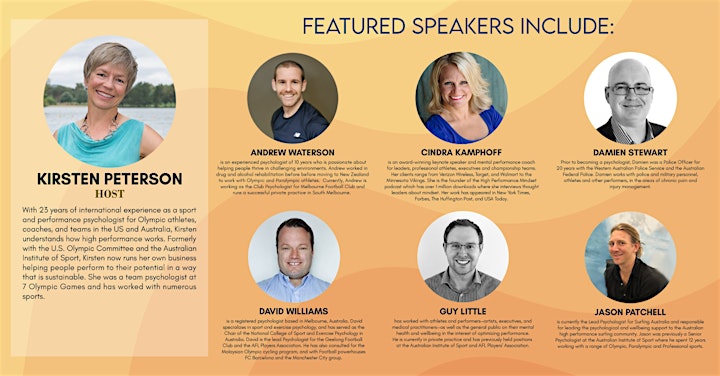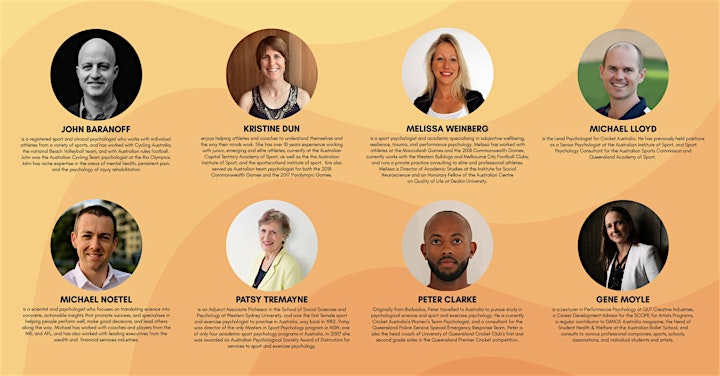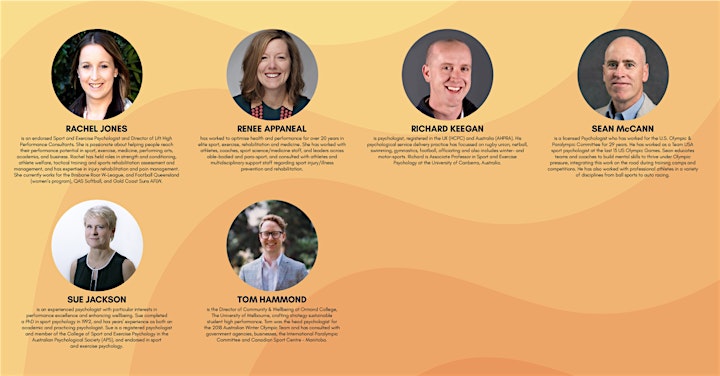 Organiser of Thriving in Uncertainty: Insights from Elite Perfo
MKG Events Pty Ltd provides high quality event management and event marketing services to individuals, businesses, corporate's, charities, professional speakers and coaches wishing to have stunning events. http://www.mkgevents.com.au/