Description
Three experts discuss a communicator's role in agile working, and the role we'll play in our future work environment.
Agile working is about bringing people, processes, connectivity and technology together – to find the most appropriate and effective way to carry out a particular task. It's working within guidelines (of the task) but without boundaries (of how you achieve it). As communicators, what role do we play in this new working environment, and how do we make an impact in this evolving workplace?
The International Association of Business Communicators NSW is proud to host a panel of three experts to discuss:
'How can communication professionals support an organisation's transformation to an agile working environment? And what role do communicators play in supporting the future work environment?'

We've chosen Sydney's newest agile environment as our next venue – International Towers at Barangaroo.
Our panellists are: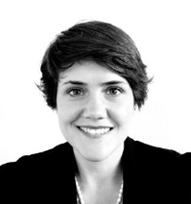 • Caroline McLaren – CoActiv8 Principal Third Spaces Group
Caroline is driving liberated work - working distributedly, flexibly, and collaboratively to enable happier and more productive teams. CoActiv8 establish and operate Work Hubs across Australia. These drive innovative and collaboration across diverse industries, sectors and generations. Hub provides innovative work and event spaces, curated learning opportunities, and catalyse connections amongst their members.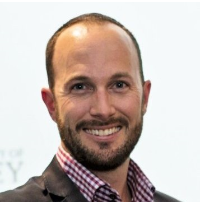 • Tim Mahlberg – Connector / Catalyst / Changemaker
Qualified as an organisational psychologist, Tim is an experienced consultant who has been developing individuals and organisations through their people for more than a decade. Tim was the key person responsible for the establishment, community design and activation of The Village at National Australia Bank, a dynamic & innovative space in Melbourne for NAB's business customers and community partners to work, learn, connect and be inspired. In 2015, Tim has been sponsored by Deloitte Australia to undertake a Doctor of Philosophy (Business) at the University of Sydney Business School, to explore the Future of Work and the Digital Workplace.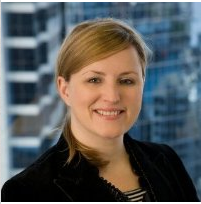 • Danielle Edwards – Head of Marketing and Communications – WorkSMART
Danielle leads Marketing and Communication for the WorkSmart team at Westpac who by early 2016 will have transitioned 10,000 employees to agile working environments across Sydney, Melbourne and Brisbane.
Location: Tower Two, International Towers Sydney, 200 Barangaroo Avenue Barangaroo NSW 2000
Date: Thursday February 25th
Time: 5:30pm – 6:30pm
Cost: Members $45, non-members $75
Register today by clicking on the below.
We look forward to seeing you.