Description
As human-centred and customer-centred leaders, we often face an ongoing challenge of balancing the conflicting priorities of our business, our customers and the people inside our organisation.

Leading in a human-centred way, in the face of the predominant thinking and culture, is challenging, confronting, sometimes lonely, and often tests our core values and beliefs.

Our beliefs are like an operating system. They are the framework for how we experience life. They inform how we process information and draw meaning from the things we experience.


As humans, we go through life collecting beliefs. And often, we don't stop to consider whether the collection of these beliefs is allowing us to reach our potential as people.

In this workshop, Dr Melis Senova, taking insights from her latest book, This Human, guides you through exposing and understanding your beliefs, and learning how to hack your own operating system. In this way you ensure your beliefs are in service of you, and your organisation.

Knowing beliefs are truths we've created about ourselves and the world we perceive is liberating. Learning how to uncover and reset beliefs empowers you to achieve more for people.

Through this work, Melis helps you unlock a new perspective on how to lead in a human centred way.


---

This 4-hour workshop is spread over two evenings:
Session one: Wednesday, 19 April
Session two: Wednesday, 26 April
Time: 5:30pm-7:30pm AEST
Retailing at $290, we are offering an introductory price of $250. This also includes a copy of This Human for you to immerse yourself in!
All you need is an open, positive and curious mindset—everything else will be provided for.
There are limited spaces, so be sure to book your ticket early!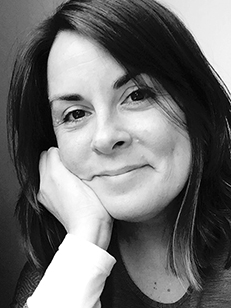 Dr Melis Senova is a pioneer in human-centred design, a founder of her own global strategic design consultancy, Huddle, and a highly-regarded and enterprising thought leader. Her unique perspective is the result of a scientific education, an engineering apprenticeship, a design PhD and an entrepreneurial spirit. Her focus is on reshaping the super-systems that often shape society. This is essential to address the complex challenges facing humanity and the planet. Melis believes we can change our realities by changing our minds. Melis is the author of This Human, has been published in peer reviewed journals in the field of neuroscience and human factors, and is a sought-after speaker in all aspects of human-centred design.


Learn more
melissenova.com
this-human.com
wearehuddle.com